Mark has recently joined the practice, bringing with him a wealth of practical and professional experience within the agricultural sector. Mark will further develop the advisory work that we do with forward thinking farmers across the region, helping families and business owners to formulate sustainable business strategy and succession planning.
Who Are You?
I am Mark Seager, I used to be part of the same regional practice where Dan and Victoria were, and I am now pleased to announce that I am working collaboratively with Evolution ABS on a part time consultancy basis.
I took a sabbatical from accountancy for the last 14 months to concentrate on moving the family farm forward (another whole story preferably over a pint and a pie!).
I now look forward to once again combining the intricacies of running the family farm along with over 15 years of accountancy experience to help others reach their goals and ambitions.
How did you get into Accountancy?
As a child I could always be found on the farm either creating adventures with friends or mounting up the hours on my timesheet. My father sadly passed away when I was nine and ever since, my mother has involved me in the farm, starting with completing the VAT returns and then latterly more strategically. Since graduating from Harper Adams University, I always had a passion for agriculture, an interest in business and the desire to help others - no better way to be able to support the agricultural sector than a rural accountant.
What do you enjoy most about coming to work?
Sense of working with a team that has the same passion, interests, goals, and aspirations as myself. To be able to build working and personal relationships with clients and staff so they can be their best. To be that trusted advisor around the farmhouse kitchen table providing pragmatic solutions for the family. Solutions to what might appear to be tax problems but quite often it might be succession, business strategy or reinvestment.
What do you get up to outside of work?
I best get this in the right order...
The family – I enjoy watching our two sport loving children develop, with Hannah (my wife). They have recently started to outwit and out play their father!!!
The family farm - currently we have a flock of 125 (too many!) Lleyn ewes which we have just lambed outside, a solar development and grass keep. The last 14 months has been spent trying to gain planning for a Broiler Breeder Poultry site, a somewhat frustrating process and still on going.
As for myself, I enjoyed pre Covid playing hockey and recently took part in #Run1000 raising money and awareness for Rural Mental Health.
Written by
Mark Seager FCCA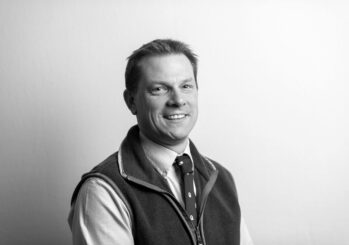 Mark Seager FCCA
Consultant
Mark previously worked alongside one of our directors, Dan Knight and our Senior Tax Manager, Victoria Paley at a regional practice. Mark brings along a wealth of experience in both accountancy and rural life having grown up helping on his family farm with both the practical side and the VAT returns from an early age. His passion for agriculture, interest in business and desire to help others grew after he graduated from Harper Adams University.
Mark specialises in business strategy, structure and tax planning with agriculture.