The Biggest Disruptor To The UK Agriculture - "The Environment"
UK Net Zero 2050 is the adopted target for all greenhouse gases in all sectors – can this be achieved in Agriculture? Combined with Natural England beating the drum for Agriculture to clean up its act with the responsible use of nitrogen and phosphates, the resounding call for farming businesses to take more action is loud and clear.
UK farming has the capacity and resources to respond effectively to this idealism, however, current adaption action has failed to keep pace with the worsening reality of climate risk and water quality.
We all know that to act now will be cheaper than to deal with the consequences in the future – Agriculture is in a great position to lead the action.
Risk
The greatest direct climate change-related threats for the UK Agriculture are large increases in flood risk and exposure to high temperatures and heatwaves, shortages in water, substantial risks to UK wildlife and natural ecosystems, risks to domestic and international food production and trade, and from new and emerging pests and diseases.
Extreme weather patterns will contribute to disrupted production and supply chain problems, influencing markets trade and more volatile domestic prices. Changes in rainfall will cause practical issues on how to manage wetter winters, more compact soils, and soil erosion. On the flip side, production could be constrained due to the limited availability of water in the growing season.
Change
How does UK Agriculture take action? The Committee on Climate Change (CCC) UK Net Zero 2050 ambition for agriculture and land use expects UK Agriculture to reduce its CO2 emissions of 45.6 MTCO2e (9% of total UK GHG emissions) by 19.3 MtCO2e a change of approximately 42% by 2050.
How might this be achieved? The CCC see the following pathways of mitigation:
Measures which reduce agricultural emissions (from ruminants, soils and energy use)

Directly – methane inhibitors in cattle feed and better soil management
Productivity – breeding (genomics), nutrient utilisation efficiency (slurry acidification) and health of livestock and soil.
Reduce consumption and waste – including 20% reduction in consumption of red meat and dairy

Release arable and grassland from agriculture

Afforestation
Agroforestry, woodland management hedgerows
Perennial bioenergy crops
Peat restoration in uplands and lowlands
You will be able to see the effect of, in the table below, the above measures on how land will be released under the CCC medium ambition measures and how it may be reused to mitigate climate change and improve water and air quality:
The potential to release 1,000's Ha of agricultural land

How a % of released land could be used

Utilisation Rate over 30 yrs to 2050

'000 Ha

'000 Ha

'000Ha/Yr

Healthier diets

2,723

Additional Settlements

1,029

34

Increased grazing productivity

1,114

Forestry

915

30

Increased crop productivity

1,068

Restored Peatland

717

24

Food waste reduction

377

Bioenergy (Miscanthus and SRC)

700

23

Indoor horticulture

16

Agroforestry & Hedges

403

13

Total Land Released/Used by 2050

5,298

3,764

Proportion of 2016 Agricultural Land

31%

22%
Source: CEH and Rothamsted Research (2018), CCC analysis
Attitudes and Policy
To induce change we need to establish the priorities between climate, water and air quality. Most of the above land use changes will tackle all three issues. We are certainly seeing locally targeted nutrient neutrality issues come to the fore with Natural England responding to rising nitrate levels in the Poole Harbour catchment and rising phosphate levels on Somerset Levels and the River Camel catchment to name a few. When will all land be in some constraining measure for nitrates (NVZ's) and phosphates (possible PVZ's?), is it a case of when not if?
These local issues are not only hampering residential developments but agricultural developments too. Agriculture is under the microscope as one of the major contributors to the rising nutrient levels, but we can also change our ways and go beyond to be part of the solution. The fear is UK agriculture allows the solution to become part of what we do, supplying commodities, rather than receiving a fair value for the additional services and natural capital we are going to provide the public, in addition to producing a high standard of food at a low cost.
For UK Agriculture to adopt change there must be clear goals and progress indicators, natural capital, and carbon accounts, which will allow monitoring, reporting and verification to give credibility to the actions UK Agriculture is taking and to be able to place a value on the environmental services provided.
Governance across all Devolved Administrations of the UK will be key for co ordinating at the top level with facilitation from the devolved Administrations from the bottom up.
To encourage the pathways to mitigation of climate change UK agriculture must understand the motivations and barriers; engage landowners; the interference of government intervention – regulation, taxes, grants, and payments; source of funding from the public purse through ELMS or private investors with whom to trade natural capital credits; for one, we know there is a lot of research and development, training, learning and skills to be developed.
Adaption will drive change and with change comes opportunities.
Opportunity
UK agriculture and forestry may be able to increase production and grow higher value crops with warmer weather and longer growing seasons. Whilst uncertain, some crops and tree species may also benefit from increased CO2. To realise this opportunity, the stewardship of important natural resources needs to be improved to prevent the availability of water and quality of soils constraining output.
Economic opportunities for UK businesses in the agricultural supply chain may arise from an increase in demand for adaptation related goods and services.
The UK also has relevant expertise in architecture and construction, finance and investment, business risk management, and water and environmental conservation, which need to keep adapting and being innovative to keep a pace with the changes we are going to see.
UK tourism and outdoor activity may also increase, along with health care and well-being provision as society wish to re connect with the land and for food producers to engage with their customers.
Agricultural Businesses can be expected to respond to market signals and develop new products and services in these areas. Agriculture requires a broad spectrum of skills and techniques which should be allowed to blossom and grow and not stunted by bureaucracy.
Farming businesses, I am sure, will need advice to help them improve and adapt farm systems and exploit new markets which means managing ones business that happens to be farming and leave the farmers to farm. Embracing advice and building strong relationships with your advisors will be key, as the services required from advisors will change but the relationship remains the consistent factor.
Carbon credits and nutrient neutrality offset will also become common discussion points within the farm business strategy as this embryonic market forms, watch this space.
Conclusion
No one has said this is going to be easy and there is no one silver bullet to mitigate climate change.
With change comes improvements with which UK agriculture needs to embrace and adopt to make sure we are fit for purpose – we tend to farm for the next generation – let's make sure the decisions we make today do not add further constraint to the ability to farm beyond 2050 – who knows what the definition of farming will be then?
And if we do not embrace change it will be enforced upon us – you only have to look across the water to our Dutch friends where the government is looking at two scenarios to mitigate rising nitrates in soil. One, government buying up livestock production rights; the second plan focuses on buying out farmers, some of whom will be forced to sell their land to government.
It is pertinent to understand how the environment WILL disrupt your business along with other pressures you face and whether you are able to make the changes your would like to or are you locked into current practices through various forms of barriers i.e., succession or just government policies.
Written by
Mark Seager FCCA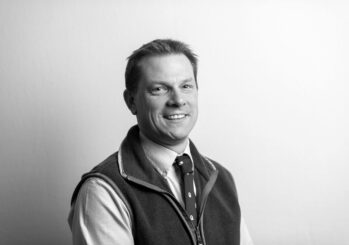 Mark Seager FCCA
Consultant
Mark previously worked alongside one of our directors, Dan Knight and our Senior Tax Manager, Victoria Paley at a regional practice. Mark brings along a wealth of experience in both accountancy and rural life having grown up helping on his family farm with both the practical side and the VAT returns from an early age. His passion for agriculture, interest in business and desire to help others grew after he graduated from Harper Adams University.
Mark specialises in business strategy, structure and tax planning with agriculture.