Staff Profile - Ellie Hammett
Accounting was never at the top of Ellie's possible careers choices, in fact, she initially applied for the Administration position soon after Evolution ABS was founded. Margaret, however, had other ideas, and offered Ellie Evolutions first trainee position, back in 2010, and Ellie has not looked back since.
She completed her studies and qualified as a Certified Chartered Accountant 5 years ago and currently manages a portfolio of agricultural clients which she thoroughly enjoys. Within the last 12 months, Ellie has taken on a separate internal role, leading the marketing committee. This includes editing the newsletter content, and we hope this year attending some agricultural shows – should Covid allow.
Ellie was born and bred on a dairy farm in Dorset, until her family moved to Devon in 1998. Although they were no longer farming, as the saying goes, you can take the girl out of the farm, but you cannot take the farm out of the girl. Ellie now lives with her husband and young son, on his family beef, sheep and arable farm, on the outskirts of Exeter. She enjoys helping with lambing their 350 ewes in January and hopes that one day little Joshua will share his father's passion of breeding pedigree Simmental cattle.
Written by
Ellie Hammett ACCA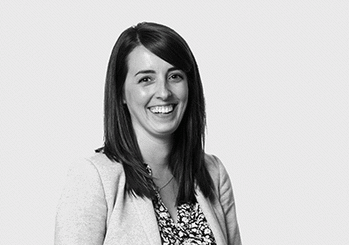 Ellie Hammett ACCA
Manager
Ellie started with Evolution ABS in April 2010 and became a fully qualified as a Chartered Certified accountant in December 2015. Ellie manages a portfolio of agricultural clients and oversees the marketing committee.
Ellie grew up on her parents' dairy farm in Dorset before her family moved to Devon in 1998. She now lives with her husband and little boy on the family beef, arable and sheep farm in East Devon.
In her spare time, Ellie enjoys helping out on the farm (although not so much the night-time lambing), spending time with her friends and the odd bit of retail therapy.
Since having her little boy, Ellie is in the office on Monday through to Thursday.