National Food Strategy- Big Changes To Come?
The National Food Strategy was issued in July 2021. It is not legislation, but its recommendations will inform government strategy for both food and food production. It is expected that the government will issue a white paper at some stage in the near future.
The report makes fascinating reading, and you should all read the chapter on the Junk food cycle in Chapter 4 (did you know that increasing exercise will not increase your daily calorie burn) and Food and Climate in Chapter 7 where we should all know the relative warming effects of CO2, methane, and nitrous oxide to understand the thinking. The expected policies outcome of the strategies proposals is to transform the food system to one which is healthier for both the population and the planet. Many of the proposals will have a profound effect on the agriculture and food processing industry and we need to recognise where the opportunities are and where change is going to happen to be able to plan over the next few years. I have deliberately only summarised the key points and messages for Southwest rural businesses and encourage you to read the full document to fully understand what is likely to drive policy for your businesses going forward.
The document outlined the effect of poor diet on health in the UK and estimated that poor diet contributes to 64,000 deaths in the UK every year, shortens the average lifespan by nearly 2 years and costs £186 billion in additional costs to the NHS in dealing with obesity related conditions. Covid has also raised awareness of obesity and its impact on health and NHS costs and the need to reduce the strain on the NHS. However, the costs and death rates from obesity related conditions are much larger than Covid but have happened over time and so have somehow been accepted.
There were also big aims to make food production more environmentally sustainable and to increase land used for nature.
Fundamental principles behind the strategy were as follows: -
To create a long-term shift in food culture to healthier diets.
The key recommendations were to reduce salt and sugar intake, reduce meat consumption by 30% over 10 years and increase the intake of fruit and vegetables and reduce the intake of highly processed foods.
To produce food in a way that is environmentally sustainable.
Here the report aimed to protect 30% of UK land for nature by 2030. 20% of English farmland is less favoured upland or lowland peat and their view was that this 20% was the least productive land and if it was taken out of production calories produced would only reduce by 3%. It recognised that the Fens would be an exception here with its vegetable production. They also suggested that there should be a target of net zero carbon for farming by 2030. The Climate Change Committee estimated in its work that 21% of agricultural land needs to change function to meet net zero commitments with changes in land use to nature, forestry, energy, peat or agro forestry envisaged as alternative usage as part of the solutions.
To use farmland more efficiently to grow food so that more land can be retained for nature.
The report highlighted that the most productive land should be retained in food production in sustainable efficient production but there should be Research and Development (R&D) and good practice to improve productivity, efficiency, and environmental standards.
There were 11 key recommendations covering 4 key areas: -
To escape the junk food cycle and protect the NHS.
1. Salt and sugar consumption both will be taxed on processors and caterers. The aim is to encourage users to reduce input of both and increase prices of high salt and sugar products to reduce consumption.
2. Very detailed food reporting for food business employing over 250 people to try to encourage good practices by improving transparency. They will have to report on high salt and sugar products, protein by type, fruit and vegetables, major nutrients fat/sugar/salt, food waste and total food and drink sales. This may not directly affect your business but reporting requirements are likely to feed down from your customers.
3. Improving and raising the importance of food education at all levels for both staff and pupils to improve understanding of nutrition and improving cooking skills.
To reduce diet related inequality
4. There were 4 proposals to help improve the diet of low-income families and reduce diet related inequality. They propose to increase eligibility for free school meals and improved holiday activities and free meals for the same children. There are two further schemes to provide vouchers for fruit and vegetables for low-income families with pregnant mums and children under 5 and an eat well programme for all low-income families to provide free fruit and vegetables and healthy eating education.
To make best use of our land
5. They recommended that the £500-700m budget currently for BPS, be retained to fund land use change to encourage carbon removal and habitat restoration. This is to be focused on the less productive land and the aim is to provide a fair return for carbon capture and nature protection. The report stopped short of how this should be measured and carried out, so we need strong representations to sort out the mechanisms to measure the outcomes that they are seeking to achieve. There are challenging targets set out for the funding to achieve: -
o 410,000 ha of new woodland – this should be broadleaved woodland and not conifer woodland and should be heavily subsidised as the commercial returns are less
o 325,000 ha of restored upland peat
o 200,000 ha of other land managed for nature with decisions taken locally as to what is appropriate for the land/area/requirements.
6. Defra should produce a rural land use framework which plans for the 3 components of land. These will be semi natural land, low yield land and high yield land (this will include housing and economic land). The aim here is to focus on the land to be repurposed and aid planning. There are some very interesting maps on page 235 and 236 of the report on the land use in the UK now. You should all know how your land is viewed to be able to review your options going forward.
7. They recognised the need to sort international trade standards to protect welfare and the environment and to put UK food on a level playing field in trade.
To create a long-term shift in our food culture
8. Proposal 11 deals with funding innovation into a better food system to make diets heathier and food production more sustainable. This section of the research is fascinating and, at first sight, terrifying for the farming industry. There are however opportunities here for all and the aim of the policy is to release land into nature and keep the research and development technology and output in the UK economy. The proposal suggests funding of £1billion to fund various projects.
Firstly R & D into farmer led agricultural innovation into both high tech and traditional methods that can reduce carbon and specifically methane reducing technologies. They also highlighted the need for investment into the fruit and veg sector to boost productivity.
Secondly, to fund a commercial cluster of skills and infrastructure to develop alternative proteins. This would also be supported by grants for start-ups to develop ideas. This is a fast-developing area which could produce cheaper proteins and have significant environmental benefits. They thought it could ultimately create 10,000 manufacturing jobs and 6,500 jobs in agriculture to produce protein crops and other inputs. Meat and dairy provide a third of our calories and use 85% of our land to produce. Their research showed that plant-based proteins produce on average 70 times less greenhouse gas emissions and use 150 times less land – difficult to argue if climate change is the stated priority. Here they are seeking to look at plant and insect-based proteins as well as developing existing technologies in precision fermentation. This uses yeasts to produce proteins as a by product of fermentation and is already used to produce rennet and insulin. The policy here was not to completely remove meat as a protein source but to add alternatives to the system to release land for other uses as part of a comprehensive review of the system to produce a balanced food system.
9. The report recognised the need to have the right data to monitor the system and measure the non-financial aspects of progress in the environment and health. There is therefore a recommendation to set up the system to record and store the data to measure progress.
10. Government procurement should be focussed on food that is both healthy and sustainable. They recognise here that much of the purchasing decisions in the past had been made purely on price and that to drive the market and behaviours, the government needed a dynamic purchasing system based on both quality and cost. This could be a huge opportunity for UK agriculture.
11. Lastly there needed to be clear targets and strategy for diet related health and carbon reduction to drive results
So, what does this mean for you …. and this is only my view
The environmental issues are here to stay, and we must all develop our businesses to be able to farm more sustainably and have the knowledge to do so commercially over time. For some, food production could become a side-line business to an environmental land use business. This could open other diversification options as well. The markets and recording systems have yet to be fully developed but you need to keep pace and be ready to act when they are.
There will still be opportunities to produce good food and have a good market for that long term. What foods that is, will be dictated by the market and policy will try to drive that to reduced meat consumption and reduced ultra-processed foods. There will also be opportunities to produce inputs for protein alternatives yet to be developed – how will the industry stay abreast of those developments to recognise these? Some collaboration will have to evolve here.
Written by
Margaret Scarrott FCCA BIAC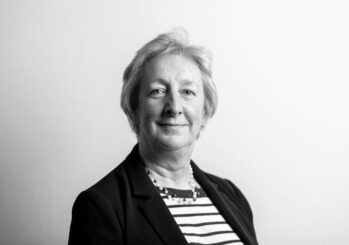 Margaret Scarrott FCCA BIAC
Director
Margaret has been in practice in the South West for over 20 years after qualifying as a Certified Chartered Accountant in London. Margaret is frequently called upon to help with partnership capital tax planning and family business reorganisations.
Margaret is a member of the British Institute of Agricultural Consultants and has been a member of the CLA National Taxation Committee, the Somerset CLA Committee, Cannington College Corporation and the Bath & West Conference Committee in the past. Margaret farms with her husband on the Somerset and Devon border. She is a keen supporter of Young Farmers and is a club leader and is on the advisory of Honiton YFC. Entertaining family and friends takes up much of Margaret's spare time.