I read English Pastoral by James Rebanks recently, which is an interesting and insightful account of how farming has changed over the decades. In one of the early chapters James reflects on his experiences as a child growing up on an upland farm and how his relationship with his father differed from his relationship with his grandfather.
I was taken by how important his grandfather's role was in nurturing James' interest in the farm, kindling a passion that would one day encourage James to continue farming. James explains how his grandfather had time to help him explore the treasures of the countryside and gain a holistic understanding of the farm, whereas his father was often preoccupied with getting the work done and wrestling the finances of a struggling business.
This prompted me to think about succession from the perspective of the successor and what goes in to developing the skills, confidence, and passion of those that are destined to take over as custodian.
Being the farmer is a very different role to being a farm worker. The Farmer is ultimately responsible for a complex mix of economic and ecological issues, with the landscape of both ever-changing and increasingly intertwined. It can seem a very daunting, and lonely role for those looking, or are expected, to assume responsibility. It therefore seems critical that a broad support network is established, with different sources of knowledge, experience, and viewpoints, to give guidance and learn from.
With the emergence of new technologies and regulatory pressures on the use of chemicals, medicines and water, together with "alternative food" production approaching thresholds which could achieve significant economies of scale, farming methods of the last 50 years are under increasing pressure to change and adapt.
Those succeeding farming businesses over the next decade are likely to face fundamental questions about future production methods and the use of land.Having a holistic understanding of how the economic and ecological issues interact with one another and gaining confidence in their ability to think through complex scenarios, will enable successors to confidently step up and navigate their path.
Encouragingly, there is evermore discussion and advice being sought regarding succession planning, although this is often focused on the issues faced by the incumbent generation, rather than the successor. How and when to transfer assets to the next generation and how to mitigate exposure to capital taxes are, of course, important factors to get right, but is sufficient time and effort being employed in developing and harnessing the skills, confidence and passion that will drive future success?
If you are currently leading the family business and are establishing your succession plans, how much time is spent passing on your holistic understanding of how the farm works? Where did your passion come from when you were young and was it ever stifled? Where is the source of passion for your successor and how is that different to yours? Are you inspiring them, or stifling them?
If you are destined to succeed the leadership of the business during the next decade, how much time are you focusing on "doing work" compared to developing the skills and understanding you will need to be successful in the future? Who do you talk with to explore new ideas and ways of thinking? What are your concerns and whose counsel do you seek to resolve them?
Now is a great time to engage in conversation with those you trust, to explore the opportunities that are emerging within the disruption of incumbent systems. Invest your time wisely and keep your passions alive.
Written by
Dan Knight FCA CTA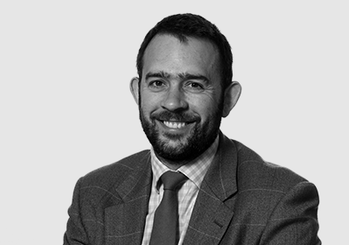 Dan Knight FCA CTA
Director
Dan joined the practice in 2019 having previously worked for a regional firm culminating as Head of Rural Tax.
Having grown up on a dairy farm on the Dorset/Somerset border, Dan spent a number of years working in agriculture before becoming a Chartered Accountant and a Chartered Tax Adviser. Harnessing both his practical and professional experience, Dan has spent the last decade advising farming businesses across the region on a wide range of issues.
Passionate about his work, Dan specialises in succession planning and restructuring, helping farming families to implement change, accomplish their ambition and enhance the legacy for future generations.
Dan is a keen shot in the field or facing the trap and thoroughly enjoys supporting his young son on the football field.