The national lockdown presented many challenges for businesses, us included. We continued to service our clients, but our ability to physically put documents in the post was limited. With GDPR in force since 2018, emailing sensitive documents or information was no longer an option either, without including lengthy passwords and protections to ensure client data was safe.
This was when our online portal facility came into its own. We had not needed to use the facility much in the lead up to lockdown, however now we've been regularly using it for well over 6 months, it has revolutionised the way we communicate sensitive data, such as payslips and tax returns, to clients.
Put simply, the portal is a secure, online gateway whereby documents can be uploaded, exchanged and reviewed. It also has the function to enable clients to electronically approve annual accounts and tax returns, as well as other documents, saving both time and money as well as the environment in the process.
Many of our clients are already on board with using the portal and are impressed with its efficiency and ease of use. As we move into more of a paperless world, facilities such as online portals will become increasing popular in all sectors – who knows, BCMS may one day do away with their paper cattle passports!
We do understand that not all our clients have the capabilities or desire to use the portal and that is absolutely fine. We would however be delighted to help our clients use the portal as we do believe it can significantly benefit everyone.
Please do not hesitate to contact us if you would like more information on using our online portal or help in accessing documents that you may have been sent.
Written by
Ellie Hammett ACCA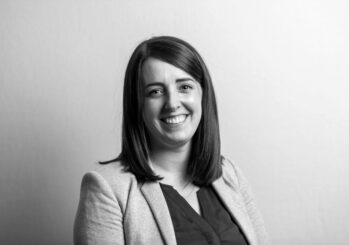 Ellie Hammett ACCA
Manager
Ellie started with Evolution ABS in April 2010 and became a fully qualified as a Chartered Certified accountant in December 2015. Ellie manages a portfolio of agricultural clients and oversees the marketing committee.
Ellie grew up on her parents' dairy farm in Dorset before her family moved to Devon in 1998. She now lives with her husband and little boy on the family beef, arable and sheep farm in East Devon.
In her spare time, Ellie enjoys helping out on the farm (although not so much the night-time lambing), spending time with her friends and the odd bit of retail therapy.
Since having her little boy, Ellie is in the office on Monday through to Thursday.