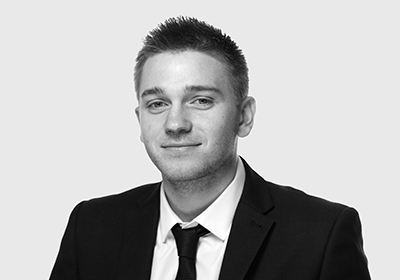 Born into a farming family in East Devon, Callum quickly learned that he preferred crunching the numbers to milking the cows, and so set out on his accountancy career when he finished sixth form college.

Joining Evolution ABS in 2010 and quickly progressing through his studies, Callum qualified as a Certified Chartered Accountant five years ago and currently manages a number of agricultural clients as well as overseeing the majority of our non-farming portfolio helping them with their annual accounting and taxation requirements.
Within the last 12 months Callum has taken on a separate internal role leading our staff development program. This involves assisting the trainees and newer members of staff with their progression to help shape their own careers.He has found this to be extremely rewarding and will shortly be undertaking the appraisals of the accounts preparation staff.
Outside of the office Callum is a very keen sportsman and enjoys playing football for his local club as well as the occasional round of golf with friends. In the spring Callum and his wife welcomed their first child into the world and he is finally learning to deal with those sleepless nights and temper tantrums.