Having experienced a number of different challenges over recent months, many of us are thinking about our families and plans for the future. There has been a lot of reflection regarding succession planning, which can be an emotive subject and one where it is difficult to know where to start.
As a tax advisor, I frequently meet families who are considering succession and would like to start by understanding the tax implications of transferring their assets in lifetime or on death. Although the tax implications can be significant due to the capital value of farming businesses, tax should not be the primary focus.
Succession is far more than a transaction whereby assets are transferred, it is an ongoing process in which knowledge, experience, responsibility and assets are passed down from one generation to the next. The primary focus should therefore be on achieving an outcome that complements the commercial and familial ambitions.
I think succession conversations often start with tax as it is quantifiable and objective. Having calculated the exposure to tax for the existing scenario, the conversation often opens up to incorporate the more subjective aspects. The power of conversation can be very helpful in understanding how everyone is feeling about succession. Clarifying everyone's current aspirations and concerns immediately provides an indication of what is viable and highlights areas that will need further discussion and exploration. Although open discussions can be difficult, where these are undertaken it can significantly enhance the succession process, reducing the stress on the family and the overall costs. It can be helpful to have a trusted third party to act as facilitator, often a family member, friend or advisor.
To avoid becoming overwhelmed with the detail of how everything is going work, it is sensible to establish guiding principles that can be used as a framework to assist with decision making. These may include simplicity, independence and fairness.
Where succession plans are kept simple and all parties understand them, greater confidence develops, and tensions reduce. Complication should only be added if sufficient benefit can be obtained.
Where it is possible to give family members independence from one another it often leads to stronger long-term relationships between siblings and cousins.
Fairness is an interesting aspect of succession planning. A lot of people understand fair to mean equal in terms of asset values. There are, however, many factors that should be considered, includingincome yield, effort required to generate income, the responsibility that comes with the assets that are to be inherited and the effort already invested in the business, together with asset values. I believe that there is often a difference between leaving an estate fairly and leaving it in equal proportions.
Although each family circumstance is unique and each succession solution bespoke, there are common themes that appear in the challenges that arise.
The most common is a lack of financial independence from the business, meaning that too many generations require regular drawings from the farm bank account. This can put pressure on the business cash flow and reduce the funds available for reinvestment. It can also result in the elder generation being reluctant to allow the next generation significant influence over business decisions in case any mistakes impact drawings.
A crucial and early part of succession planning is to therefore balance investment within the farming business and outside of it. Whether wealth is accumulated in pension funds, investment property, secondary businesses or elsewhere, the future income streams are extremely helpful when it comes to commence the succession process. As well as providing cash flow to fund "retirement" and enable the elder generation to confidently step back from decision making, the capital value of those investments can be helpful in creating independent and fair legacies for different beneficiaries.
Even where the elder generation are financially secure there can still be a reluctance to step back from business decision making. This often comes from a fear of becoming irrelevant, or a perception of having no purpose. A powerful way of overcoming this challenge can be to seek opportunities off farm in other organisations. With a wealth of experience to offer it can be very satisfying to contribute to the governance and oversight of other businesses or organisations, such as the industry's representative bodies, whose advisory boards specialise in different technical areas. As well as utilising a strong skill set built up over many years, an off-farm role can be a great way of picking up new ideas and ways of thinking that can be brought home to benefit the family business.
As well as identifying ways in which the elder generation can adjust to a shift in influence over the family business, it is important to recognise the level of assistance that the next generation may require. There can be significant pressure felt when trying to take over and live up to the high standards that have been established. It is critical for successors to have a support network in place, made up of friends, peers and advisers.
In an industry that continues to rapidly change, it is important to spend time off the farm to recharge and explore new opportunities. Discussion groups and farm walks can be a great way of achieving this, as can other more formal options, for instance management and leadership courses such as those run by the Worshipful Company of Farmers.
Having understood how everyone is feeling about succession and having started to settle different people into different roles, the rest of the succession plan often comes together much easier than is anticipated at the outset. At that point, the initial tax commutations can be dusted off and consideration can be given to whether the plan can be optimised in terms of tax efficiency, without departing from the desired outcomes.
In summary, succession planning is more about discussion, understanding the parties involved and identifying the optimum compromise between different objectives than it is about number crunching. The power of conversation throughout the process should not be underestimated and should be embraced because, after all, there is no dress rehearsal, we all have to go straight into the live show.
Written by
Dan Knight FCA CTA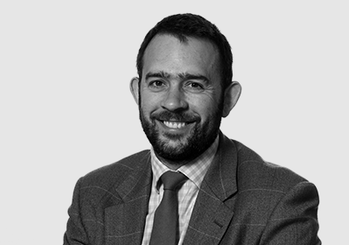 Dan Knight FCA CTA
Director
Dan joined the practice in 2019 having previously worked for a regional firm culminating as Head of Rural Tax.
Having grown up on a dairy farm on the Dorset/Somerset border, Dan spent a number of years working in agriculture before becoming a Chartered Accountant and a Chartered Tax Adviser. Harnessing both his practical and professional experience, Dan has spent the last decade advising farming businesses across the region on a wide range of issues.
Passionate about his work, Dan specialises in succession planning and restructuring, helping farming families to implement change, accomplish their ambition and enhance the legacy for future generations.
Dan is a keen shot in the field or facing the trap and thoroughly enjoys supporting his young son on the football field.