Stamp Duty Land Tax Holiday
Rishi Sunak's SDLT holiday has proved a bonus for property buyers since its introduction, with a saving of up to £15,000 for purchases of residential properties between 8 July 2020 and 31 March 2021.
The tables below compare the normal SDLT rates against the holiday rates.The tables include the higher 3% rate for the purchase of additional properties, which typically applies to purchases of second homes and buy to let properties and will continue to apply during the SDLT holiday.
Whilst SDLT rates are relatively low, consideration should be given to bringing forward property purchasers that have been planned for the future.

For example, where affordable it may be a sensible time for the older generation to consider purchasing a home off-farm for their retirement to make the farmhouse available for the next generation and their family.
To illustrate the potential saving of a property purchase during the period to 31 March 2021, let's assume a property is purchased for £350,000 and the 3% higher rate applies. The SDLT liability could be £10,500 during the SDLT holiday, compared to £18,000 thereafter, which is a saving of £7,500.Whilst the saving could make purchases more affordable, it would be sensible to consult with an agent as the SDLT holiday is having an impact on supply and demand within the property market and is potentially inflating property prices in some areas.
Where property prices are strong, those looking to downsize or sell investment properties may like to take advantage of the SDLT holiday while it lasts.

Written by
Victoria Paley ACA CTA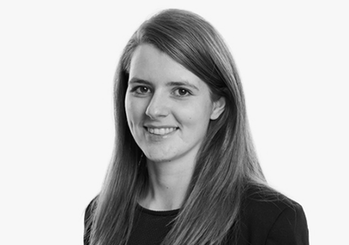 Victoria Paley ACA CTA
Senior Tax Manager
Victoria joined the practice in July 2019 having worked in accountancy and tax in the rural sector since 2010. As a Chartered Accountant and Chartered Tax Adviser Victoria spends most of her time advising family farming businesses on Capital Gains Tax and Inheritance Tax matters primarily in relation to succession planning and capital transactions.
When Victoria isn't working she enjoys being outside with her dog or riding her horse. She also loves to travel and try and make the most of holidays having been to India, Cuba, South America and South East Asia over the last few years. However this is soon to be put on hold as Victoria is expecting her first child in 2021!