The temperature has dropped, the days are getting shorter and the Evolution Secret Santa draw has been made, where has the year gone!!
Since our last Newsletter we have welcomed two new trainees to the Evolution ABS team, Chloe Fewings and Ethan Channing. Chloe is from a farming background and graduated from The Royal Agricultural University this year with a BSc (Hons) in Rural Land Management. Not wishing to rest on her laurels Chloe has already enrolled and started studying towards her ACCA qualification. Ethan is also a local, completing his A-Levels at Richard Huish College this summer. He will be back at college in November, when AAT classes start.
Although for those staff who have ventured back to the office, we have created a Covid-19 secure workplace, a significant number continue to work remotely from home. Our latest project to help maintain staff moral and mental wellbeing has been dubbed 'walkie, talkie', with staff meeting up outside of work for a socially distanced walk and chat. Our first adventure involved walking an 11 mile stretch of the South West Coast Path around Exmouth at the weekend, but since then we have been meeting up more locally after work on a weekly basis. The longer the pandemic goes on, the greater the need to maintain links between staff and all involved have found the walks to be both physically and mentally beneficial.
A special mention goes to accounts technician James Oke, who has gone above and beyond to get to grips with IT during the crisis and ensure that we can continue to work effectively whether in the office or at home – thank you James!
The office remains closed to clients, but staff are now working regular hours and should be available between 10am-3pm, should you have a query please call us on 01823 462908.
Team member insight update
And finally, we are both delighted and proud to announce that Rosie Bennett came runner up in the National Finals of the Federation of Young Farmers Senior Member of the Year in August; way to go Rosie!
Written by
Becky Derrick BA(Hons)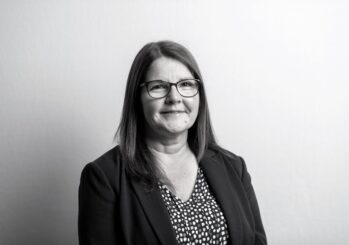 Becky Derrick BA(Hons)
Office Manager
Becky joined the team as Office Manager in May 2015. She brings a wealth of experience in office administration and is responsible for internal systems and operations, including HR and Health and Safety. Becky also deals with client credit control and accounts payable and can be contacted at the office Monday to Thursday.
Outside work, Becky enjoys watching rugby and trying to create the ultimate curry.