The VAT DIY House Builder & Converter Schemes
When it comes to building your own house, it is important to get the VAT treatment right from the beginning, as there are many schemes and traps to be aware of.
One very popular scheme is the DIY Housebuilder Scheme, which allows you to apply for a VAT refund on building materials (and some services if you are converting a property into a house) if you are building a house for yourself.
To be eligible for the scheme, the property must be separate and self-contained and be used for your family to live or holiday in. It cannot be built for business purposes including use as a farmhouse, for bed and breakfast, or for holiday lets, although you can use one room as an office. There must be no restrictions on separate sale or use of the house. Should you have a 'work-live unit' then the sticking point may be the wording of the planning permission. If this sets out separate areas for residential and commercial use that cannot be sold or used separately from each other then the DIY Scheme cannot be applied.
Conversions under the DIY Scheme must usually start with a non-residential building, although residential buildings will qualify if they have not been lived in for 10 years.
Historically, construction costs for new farmhouses were zero rated for VAT purposes, providing that the planning permission did not prohibit separate use or disposal. HM Revenue and Customs are now taking a firmer stand on what constitutes a prohibition and have recently denied relief on many farmhouse builds.
General conditions like restricting the occupation of the house to a farmworker should not affect the VAT relief. Any wording specifically linking the building to another property or to specific business premises should be handled with care.
Every case is individual and the VAT planning should be considered at the early stages to ensure that you are not incurring irreclaimable VAT unnecessarily.
The content of this article is for general information only and does not constitute tax advice. It should not be relied upon and action which could affect your business should not be taken without appropriate professional advice.

Written by
Kate Bell (née Bailey) BA(Hons) ACA ACCA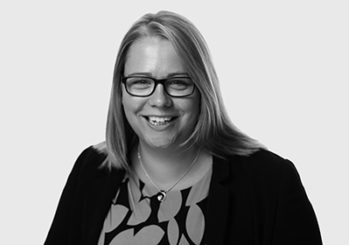 Kate Bell (née Bailey) BA(Hons) ACA ACCA
Director
Kate joined Evolution ABS in March 2016 having moved from another South West based firm where she was Senior Manager of their Agricultural team. Kate was appointed director in May 2018 and specialises in more than accountancy and tax, offering proactive business planning and advice to a range of rural entities.
Kate holds a number of other voluntary positions including Treasurer of Somerset YFC, Secretary of the Somerset branch of the Centre of Management in Agriculture and committee member of the Somerset and Dorset Branch of the Agricultural Law Association, just to name a few!
Kate loves nothing more than to spend her weekends helping on her husband's farm but since joining the team has been converted to cycling as well!