Residential Properties Owned by Companies
The Annual Tax on Enveloped Dwellings charge ("ATED") was introduced in April 2013 to penalise residential properties held by companies, or partnerships with a corporate partner. The charge applies to residential properties with a value greater than £500,000.
In order to ensure that property valuations are kept up to date, any properties that fall within the scope of ATED are required to be revalued every 5 years. Previously the base year for the valuations was 2012 but the return for 2018/19 is based on the property value at 1 April 2017, or purchase price if acquired later. Properties that were not caught previously may be caught going forward.
The annual charges are shown below but there is an exemption from the tax charge for properties used for a trading purpose which includes renting to third parties, development businesses and farmhouses. However, if the property is exempt, a return still needs to be submitted to HMRC in order to claim the relief. The next ATED deadline is 30 April 2018, in advance for the 2018/19 tax year.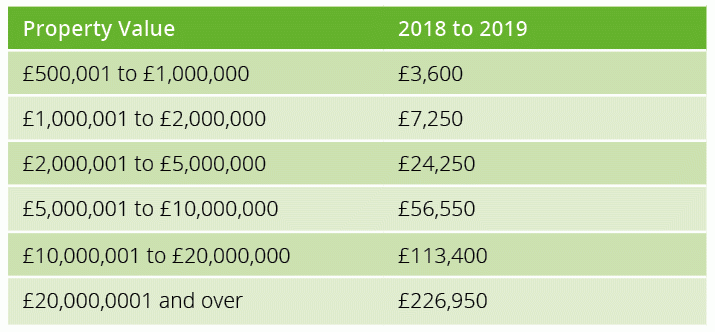 The content of this article is for general information only and does not constitute tax advice. It should not be relied upon and action which could affect your business should not be taken without appropriate professional advice.

Written by
Kate Bell (née Bailey) BA(Hons) ACA ACCA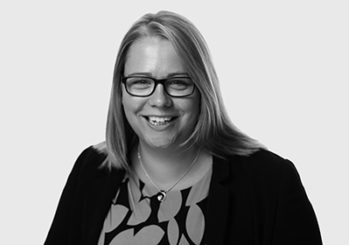 Kate Bell (née Bailey) BA(Hons) ACA ACCA
Director
Kate joined Evolution ABS in March 2016 having moved from another South West based firm where she was Senior Manager of their Agricultural team. Kate was appointed director in May 2018 and specialises in more than accountancy and tax, offering proactive business planning and advice to a range of rural entities.
Kate holds a number of other voluntary positions including Treasurer of Somerset YFC, Secretary of the Somerset branch of the Centre of Management in Agriculture and committee member of the Somerset and Dorset Branch of the Agricultural Law Association, just to name a few!
Kate loves nothing more than to spend her weekends helping on her husband's farm but since joining the team has been converted to cycling as well!