Rent a Room Relief - Call for evidence
Rent a Room relief was first introduced in 1992 to incentivise individuals to make spare capacity in their homes available for rent. The government intended this to increase the quantity and variety of low-cost rented housing.
Since then the housing market has changed dramatically: there has been an overall growth in the number of people living in the private rented sector, and the emergence of peer to peer online market places and digital platforms, such as Airbnb, have made it easier to advertise capacity, putting landlords in touch with a global network of potential lodgers.
Given the pace and scale of the change in the sector, the government wants to explore whether the design of Rent a Room relief provides the right incentives for the rental market as it exists today.
HMRC have called for evidence to better understand the current use of Rent a Room relief, in an open consultation that can be found here.
Individuals who use the relief are encouraged to take part in the consultation, especially as there is an indication that HMRC may look to restrict the relief to long term lets, which could seriously impact the bed and breakfast industry of the South West.
The content of this article is for general information only and does not constitute tax advice. It should not be relied upon and action which could affect your business should not be taken without appropriate professional advice.

Written by
Margaret Scarrott FCCA BIAC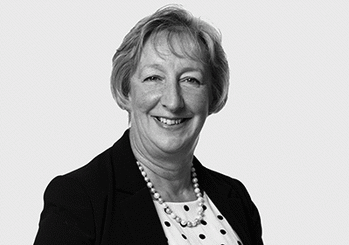 Margaret Scarrott FCCA BIAC
Director
Margaret has been in practice in the South West for over 20 years after qualifying as a Certified Chartered Accountant in London. Margaret is frequently called upon to help with partnership capital tax planning and family business reorganisations.
Margaret is a member of the British Institute of Agricultural Consultants and has been a member of the CLA National Taxation Committee, the Somerset CLA Committee, Cannington College Corporation and the Bath & West Conference Committee in the past. Margaret farms with her husband on the Somerset and Devon border. She is a keen supporter of Young Farmers and is a club leader and is on the advisory of Honiton YFC. Entertaining family and friends takes up much of Margaret's spare time.