Permitted Development Rules for Farm Buildings Extended
In a bid to further extend the development of rural housing the government recently announced changes to permitted development rights which will come into force on 6th April 2018 .
These are:
To allow conversion of agricultural buildings of up to five dwellings (of a maximum of 100sqm), or three larger dwellings up to 465sqm, or a mixture of both which no more than 3 shall be larger swellings
The threshold for agricultural buildings permitted development will increase from 465sqm to 1000sqm
The right to convert storage buildings to dwellings will be extended by another 12 months
This opens up further opportunities to diversify and strengthen for some rural businesses and if it is something that you wish to consider then contact a planning specialist to look at what is available to you. Before you do any development or change of use do please look at the tax planning as there are lots of traps to be avoided and you want to make the most of the opportunities.
The content of this article is for general information only and does not constitute tax advice. It should not be relied upon and action which could affect your business should not be taken without appropriate professional advice.

Written by
Margaret Scarrott FCCA BIAC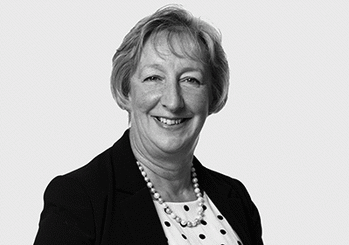 Margaret Scarrott FCCA BIAC
Director
Margaret has been in practice in the South West for over 20 years after qualifying as a Certified Chartered Accountant in London. Margaret is frequently called upon to help with partnership capital tax planning and family business reorganisations.
Margaret is a member of the British Institute of Agricultural Consultants and has been a member of the CLA National Taxation Committee, the Somerset CLA Committee, Cannington College Corporation and the Bath & West Conference Committee in the past. Margaret farms with her husband on the Somerset and Devon border. She is a keen supporter of Young Farmers and is a club leader and is on the advisory of Honiton YFC. Entertaining family and friends takes up much of Margaret's spare time.