Succession planning is always a worthwhile discussion to have, however it often gets so far before the problem of housing arises. It is often the case that the father is happy and wishes to stay in the main farmhouse, leaving the next generation nowhere appropriate to live on site.
Law states that a retiring farmer should not be expected the vacate their home to make way for the next generation, however planning authorities make it difficult to obtain planning to build a new dwelling if the essential need for a worker to live at or near their workplace cannot be met. In some cases, permitted development rights can be obtained for conversions, but if not, then obtaining planning for a new build can prove very difficult. There is also the problem of resistance from the local planning, as well as the community, for the second dwelling because the conclusion is made that the current dwelling is suitable enough to meet the business needs.
It is welcome news that a National Planning Policy (NPPF) has been announced setting out plans for targeting this problem. In addition to supporting dwellings to enable the succession of agricultural businesses, the NPPF also supports the notion that existing dwellings can be converted into multiple homes. The policy also maintains its stance on the residential conversion of redundant or disused buildings where development would enhance the immediate setting.
The content of this article is for general information only and does not constitute tax advice. It should not be relied upon and action which could affect your business should not be taken without appropriate professional advice.

Written by
Ellie Hammett ACCA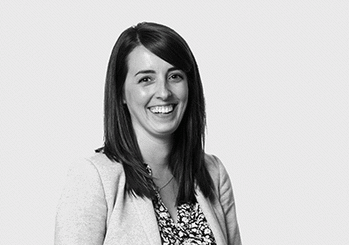 Ellie Hammett ACCA
Manager
Ellie started with Evolution ABS in April 2010 and became a fully qualified as a Chartered Certified accountant in December 2015. Ellie manages a portfolio of agricultural clients and oversees the marketing committee.
Ellie grew up on her parents' dairy farm in Dorset before her family moved to Devon in 1998. She now lives with her husband and little boy on the family beef, arable and sheep farm in East Devon.
In her spare time, Ellie enjoys helping out on the farm (although not so much the night-time lambing), spending time with her friends and the odd bit of retail therapy.
Since having her little boy, Ellie is in the office on Monday through to Thursday.