Cloud Software - What is it, and how it can help your business?
What is 'cloud software'? Simply put, it is the rising trend amongst accounting software providers to no longer provide a hard copy of a program that you install on your PC/Mac, binding you or your bookkeeper to that specific machine in order to update your accounts.
We live in a digital age, and with 76% of UK adults owning a smartphone, it was only a matter of time before software houses started to respond accordingly.
Cloud software is internet based. There are no installation CDs or downloads, accounting entries are entered through a web browser on to the "software". Perhaps calling it software is somewhat misleading, as the interface is effectively a high-end website that adds the information you process into a database stored on a server.
So why has this become so fashionable? Easy, it removes the limitations of geography. Your information can be accessed anywhere there is an internet connection, from a PC, smartphone or tablet. Your bookkeeper could be hard at work processing entries in the UK, and you could be lying on a beach in the Galapagos just 'checking in' to see how your business is performing. At least that is the idea.
There is a range of cloud-based accounting software in the market place today. Our accounting staff have been completing their certified training in many of the offerings, including Xero, Quickbooks and Sage and would be happy to discuss this with you further. We can also offer software training should you require it.
The content of this article is for general information only and does not constitute tax advice. It should not be relied upon and action which could affect your business should not be taken without appropriate professional advice.

Written by
Margaret Scarrott FCCA BIAC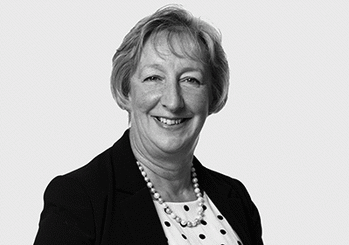 Margaret Scarrott FCCA BIAC
Director
Margaret has been in practice in the South West for over 20 years after qualifying as a Certified Chartered Accountant in London. Margaret is frequently called upon to help with partnership capital tax planning and family business reorganisations.
Margaret is a member of the British Institute of Agricultural Consultants and has been a member of the CLA National Taxation Committee, the Somerset CLA Committee, Cannington College Corporation and the Bath & West Conference Committee in the past. Margaret farms with her husband on the Somerset and Devon border. She is a keen supporter of Young Farmers and is a club leader and is on the advisory of Honiton YFC. Entertaining family and friends takes up much of Margaret's spare time.