With speculation of the VAT threshold reducing, the budget was very uneventful for VAT. The compulsory registration threshold of £85,000 has been frozen until at least March 2020; the de-registration limit of £83,000 was also frozen until this date.
Other VAT points mentioned in the budget include:
The next Finance Bill will introduce joint and several liability provisions for online marketplaces. This will mean that the platform provider has to pay any UK VAT that has not been accounted for. The online marketplace must also show third party's VAT registration numbers where appropriate. This is an attempt to reduce the large amount of VAT lost in this area due to fraud.
HMRC is also now to consult on VAT fraud within the construction sector to make the purchaser responsible for the VAT on labour services rather than the suppliers.
UK VAT grouping provisions will be summarised in a document due on 1 December 2017 and hopes to include the possible membership requirements to UK VAT groups and the concept of control.
Although not part of the budget, please do be aware that all VAT records have to be maintained digitally from April 2019. You should consider how your VAT records are maintained and the options available to you.
The content of this article is for general information only and does not constitute tax advice. It should not be relied upon and action which could affect your business should not be taken without appropriate professional advice.

Written by
Kate Bell (née Bailey) BA(Hons) ACA ACCA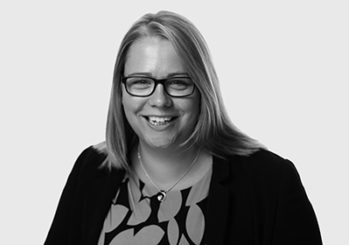 Kate Bell (née Bailey) BA(Hons) ACA ACCA
Director
Kate joined Evolution ABS in March 2016 having moved from another South West based firm where she was Senior Manager of their Agricultural team. Kate was appointed director in May 2018 and specialises in more than accountancy and tax, offering proactive business planning and advice to a range of rural entities.
Kate holds a number of other voluntary positions including Treasurer of Somerset YFC, Secretary of the Somerset branch of the Centre of Management in Agriculture and committee member of the Somerset and Dorset Branch of the Agricultural Law Association, just to name a few!
Kate loves nothing more than to spend her weekends helping on her husband's farm but since joining the team has been converted to cycling as well!