Personal Allowances, Rate Thresholds & The National Minimum Wage
From April 2018 the tax free personal allowance will rise with inflation to £11,850, from the current level of £11,500, saving the average tax payer £70 or £140 for a higher rate tax payer.
This new increase in the personal allowance means that since 2011, the amount you can earn tax-free has risen by £5,375, saving the average worker £1,075 in tax.
In addition to raising the personal allowance, the higher rate – the point at which you start paying 40% tax – will be raised from £45,000 to £46,350. For somebody earning £50,000 a year, this will give them an extra £270 a year (on top of the extra £140).
From April 2018, the national living wage for those over 25 will increase from £7.50 to £7.83, with over 2 million workers expected to benefit. For a full time worker, this is expected to net an average increase in pay of £600 per year.
Increases in the National Minimum Wage will also apply to the following age brackets:
| | | | |
| --- | --- | --- | --- |
| 21 - 24 | 18 - 20 | 16 - 17 | Apprentices |
| £7.38 per hour | £5.90 per hour | £4.20 per hour | £3.70 per hour |
Failure to apply the new minimum wage to your employees can be met with a hefty fine, therefore please ensure that your payroll records are updated next April.
The content of this article is for general information only and does not constitute tax advice. It should not be relied upon and action which could affect your business should not be taken without appropriate professional advice.

Written by
Ellie Hammett ACCA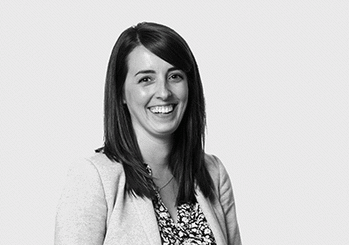 Ellie Hammett ACCA
Manager
Ellie started with Evolution ABS in April 2010, gained her AAT qualification in September 2012 and fully qualified as a Chartered Certified accountant in December 2015. Ellie now manages a portfolio of mainly agricultural clients. Ellie works part time and is in the office on Monday - Thursday.
Ellie grew up on her parents' dairy farm in Dorset, before moving to Devon in 1998. She now lives with her husband on his family beef and sheep farm in East Devon.
In her spare time, Ellie enjoys helping out on the farm (although not so much the night time lambing) and used to be an active member of Whimple and Broadclyst Young Farmers Club, competing in speaking competitions, drama and showing stock.