Covid-19 Update
Following the Government's latest advice to 'Stay at Home', Evolution ABS has closed the office until further notice. Whilst we remain committed to providing you with accountancy support, the wellbeing of all our staff and clients is paramount in these uncertain times.
The office telephone will be manned Monday-Friday on a shift basis. If no one is available to take your call, then please leave a message and we will get back to you as soon as we can. Alternatively, all staff are working from home on a rota to balance the load on the remote services that enable us to access our office systems; so you can email your designated manager, or info@evolutionabs.co.uk and we will deal with your enquiry as soon as we can.
The coming weeks and months will be difficult for everyone, but please rest assured that we will do our best throughout this period to support you and avoid any interruption to your accounting needs. We are grateful for your patience and support.
You can find the latest Government advice here, and the latest NHS guidance here
Written by
Becky Derrick BA(Hons)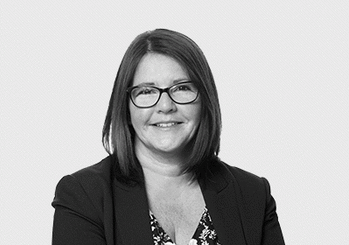 Becky Derrick BA(Hons)
Office Manager
Becky joined the team as Office Manager in May 2015. She brings a wealth of experience in office administration and is responsible for internal systems and operations, including HR and Health and Safety. Becky also deals with client credit control and accounts payable and can be contacted at the office Monday to Thursday.
Outside work, Becky enjoys walking her elderly Spaniel, watching rugby and trying to create the ultimate curry.