Evolution ABS Appoints Dan Knight as Director
We are delighted to announce the appointment of Dan Knight as director with effect from 23rd April 2019.
Dan brings with him a wealth of experience and knowledge, having previously worked for a regional firm culminating as Head of Rural Tax. Having grown up on a dairy farm on the Dorset/Somerset border, Dan spent a number of years working in agriculture before becoming a Chartered Accountant and a Chartered Tax Advisor. Harnessing both his practical and professional experience, Dan has spent the last decade advising farming businesses across the region on a range of issues.
Margaret Scarrott, joint director and founder of Evolution ABS Limited, said: "We are absolutely delighted that Dan is joining the team – he is highly skilled in looking after rural businesses and the tax complications that they encounter and he will be a very good fit within our existing team".
Passionate about his work, Dan specialises in succession planning and restructuring, helping farming families to implement change, accomplish their ambition and enhance the legacy for future generations.
Written by
Georgia Manning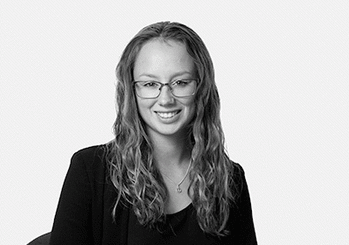 Georgia Manning
Business Administrator & Marketing Coordinator
Georgia joined Evolution ABS in September 2016 after studying her level 3 Travel & Tourism Diploma. She has since completed her Business Administration level 2 and 3 apprenticeship with Richard Huish College. Georgia also coordinates the firms marketing resources.
In her spare time she is an active member of Wellington and Taunton Young Farmers and assists with secretarial role of the Somerset branch of the Centre of Management in Agriculture. Georgia also enjoys going to music festivals and concerts, cycling, going to the gym and her annual holiday to Ibiza.