A Quick Update From Our Very Busy Summer!
As the clocks go back, temperatures start to drop and we to settle into Autumn, now seems the perfect time to do an update on everything we have been up to over the summer. It's safe to say that it's been a busy one for the team, from quizzes to seminars to our 10-year anniversary celebrations; it has been all go here and we just couldn't wait to share everything we have been up to throughout the summer months!
We began the summer with a Young Professionals Vs Young Farmers' Quiz, in aid of our chosen charity for the year, Mind in Somerset. This was organised by our own young professionals at Evolution ABS, the quiz welcomed sixty people from the local professional network and local farming community, giving the perfect opportunity to network with people from different working environments. We had a fantastic evening, raising an amazing £200 for Mind in Somerset and MHA Monahans took home first prize!
In July, one of our directors, Kate Bell, spoke at the summer Agricultural Law Association (ALA) event which was held at Great Fulford near Exeter. Kate sits on the ALA Somerset and Dorset committee and helped to organise this event alongside myself. Forty attendees took a tour around Great Fulford led by Francis Fulford, before taking their seats for a presentation on 'Dealing with a Landed Estate' run by Kate, Jeremy Smith from Savills and Tom Biddick from Ashfords.
Our summer highlight is always the Honiton Show and, on the 1st August, we set up our marquee at the show and spent the day catching up with our visitors. The team worked exceptionally hard to ensure everyone was well fed and watered on what was a scorching day! In the afternoon, we invited guests to join us for a special prosecco cream tea to celebrate our 10-year anniversary and it was well enjoyed by all.
And finally, the end of August saw our new director, Dan Knight, speak at two seminars on 'Future Proofing for Profitable Production'. Dan spoke alongside AHDB Beef & Lamb and Synergy Farm health and the evening looked at strategies to ensure profitable production for the future with an emphasis on cost of production and helped to identify what is preventing your business from achieving its potential. The discussion evenings, which were at Frogmary Green Farm and Blandford Badger Brewery, were both very well attended.
Written by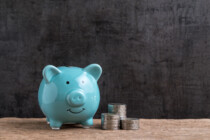 Are you self-employed? How could you best help yourself?
If you are self employed, this could be a very anxious time, but we are here to help our clients see some of the potential opportunities that may arise from these unprecedented events.
Many may have farm shops or cafés and, although COVID-19 may have turned your world upside down, you should be looking for the long term openings that you could capture.
The new Self Employment Scheme, will allow you to claim a taxable grant of up to 80% of your trading profits up to a maximum of £2,500 per month for three months (back dated to 1 March). This may be extended, depending on where we stand with COVID-19 in three months time.
The scheme will be based on your previous 3 years profit, and is potentially available if you show a loss in your trading or partnership profits. However, in order to claim this you do not need to stop working, you can continue to work and earn money and still be eligible. Although, not a problem for some, the scheme is only available for those who have an average annual taxable profit of <£50,000 after reinvestment. Therefore those that were close to this threshold will need to remember to include it in their draft taxable profit figures when considering any yearend tax planning in 2021. Unfortunately, no help will be given to those who have only recently entered the self employed market and do not have a 2018-19 return, so will not help those who entered from 6 April 2019
Another consideration worth noting will be your eligibility to claim the Small Business Grant if you were correctly claiming the relief on 11 March 2020.
Whichever relief you are eligible for you do not need to do anything to claim them at the moment. You could potentially just sit back and wait for HMRC to contact you on the Self-employment Scheme and your local council to contact you on the Small Business Grant, of which some have already received their letters. However that said, you are a business owner and sitting back and waiting probably does not come naturally. Therefore, why not spend the time ensuring your business is well positioned for when we come out on the other side of COVID-19 together with checking your insurance details as COVID-19 has now been listed and therefore may mean that you can make a claim.
Many farm shops are providing delivery services, or café's are now providing take away services which have enabled them to continue trading and serving their communities which will hopefully not go un-noticed when everything is back to normal. Another idea maybe to try and pull forward any DIY refurbishment, we appreciate this is not an essential role and therefore you may not be able to get outside contractors in but it does not mean to say you cannot do a top quality job yourself.
Although labourers may not be able to work from home, website designers are perfectly placed to work from home and therefore it may be a great time to re-design your website or social media platforms. This could be part of the long term business plan which you could revise during this period as well even if this is just getting up to date with your own costings or what the competition are doing.
A final idea maybe to bridge the gap in any training needs during this time, assuming that there are online or distance learning options. These could range from bookkeeping training to health and safety or human resources.
We appreciate that this may be a really tough time for many but it is key to try and embrace it as positively as you can whilst still remaining safe and looking after others.