VAT on Commercial Buildings Less Than 3 Years Old
VAT on buildings, either the sale, purchase or construction of, is without doubt one of the most difficult areas when it comes to VAT law.
Generally speaking the sale or letting of commercial property is exempt from VAT, meaning that no VAT is charged unless there is an option to tax in place. You can opt to tax a commercial property which means that VAT can be reclaimed on work done to the property but will also need to be charged on any rents receivable or on the sale of the property. If you are thinking of opting to tax, please get advice first. An option to tax lasts for 20 years so it could be an expensive decision.
However, the sale of a 'new' commercial property – i.e. a property that is less than three years old – is always liable to VAT at the standard rate of 20%. Commercial property includes farms, caravan sites and some purpose-built holiday accommodation, which are not deemed as residential for VAT. If you are purchasing new commercial property this VAT will only be reclaimable if you are VAT registered and the property is used within your trading business or if an option to tax is immediately put into place. This means charging VAT on any rental income including holiday income. If you are buying or selling a new commercial property with a sitting tenant there is the possibility that the transaction could be a transfer of going concern, which would make the purchase or sale outside the scope of VAT. This is a very complex area so you need to take advice well before the event.
The content of this article is for general information only and does not constitute tax advice. It should not be relied upon and action which could affect your business should not be taken without appropriate professional advice.

Written by
Kate Bell (née Bailey) BA(Hons) ACA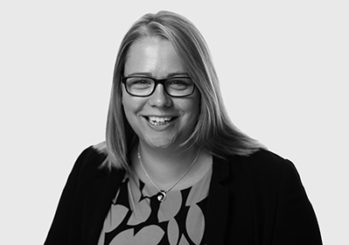 Kate Bell (née Bailey) BA(Hons) ACA
Director
Kate joined Evolution ABS in March 2016 having moved from another South West based firm where she was Senior Manager of their Agricultural team. Kate was appointed director in May 2018 and specialises in more than accountancy and tax, offering proactive business planning and advice to a range of rural entities.
Kate holds a number of other voluntary positions including Treasurer of Somerset YFC, Secretary of the Somerset branch of the Centre of Management in Agriculture and committee member of the Somerset and Dorset Branch of the Agricultural Law Association, just to name a few!
Kate loves nothing more than to spend her weekends helping on her husband's farm but since joining the team has been converted to cycling as well!