Cloud Software - What is it, and how it can help your business?
What is 'cloud software'? Simply put, it is the rising trend amongst accounting software providers to no longer provide a hard copy of a program that you install on your PC/Mac, binding you or your bookkeeper to that specific machine in order to update your accounts.
We live in a digital age, and with 76% of UK adults owning a smartphone, it was only a matter of time before software houses started to respond accordingly.
Cloud software is internet based. There are no installation CDs or downloads, accounting entries are entered through a web browser on to the "software". Perhaps calling it software is somewhat misleading, as the interface is effectively a high-end website that adds the information you process into a database stored on a server.
So why has this become so fashionable? Easy, it removes the limitations of geography. Your information can be accessed anywhere there is an internet connection, from a PC, smartphone or tablet. Your bookkeeper could be hard at work processing entries in the UK, and you could be lying on a beach in the Galapagos just 'checking in' to see how your business is performing. At least that is the idea.
There is a range of cloud-based accounting software in the market place today. Our accounting staff have been completing their certified training in many of the offerings, including Xero, Quickbooks and Sage and would be happy to discuss this with you further. We can also offer software training should you require it.
Written by
Ben Lee MChem(Hons) ACA CTA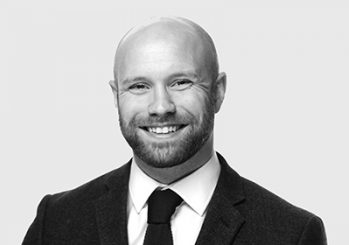 Ben Lee MChem(Hons) ACA CTA
Senior Manager
Ben joined Evolution ABS in November 2016 having relocated to the South West from London. Previously a director of a top 100 accountancy firm, Ben is a qualified Chartered Accountant and Chartered Tax Advisor with a mixed tax background as well as a specialism in land and property taxes.
An obsessed rugby fanatic who conveniently started supporting the Chiefs the year they won the premiership, his weekends are usually spent cycling and walking his old english sheepdog, Martha.