Welcome to our Winter Newsletter
As I write this, we are in the middle of a rather bizarre fuel "crisis", which has seen panic buying, fuelled by the British media. It is amazing isn't it, the affect that the media has on the general public - if only they would start focusing their efforts on promoting British Farming!
After some relatively barmy weather over the Summer, and as the Winter months and COP26 approach us, climate change is becoming an increasingly hot topic. With this in mind, Mark has written an insightful article exploring the UK Net Zero 2050 initiative and the affects it can have on your business and we have had a look at the National Food strategy.
Winter can be a tough time for the rural community, and over the past 18 months we have needed each other more than ever. Let's not forget the enormous sense of community that we have, and ensure that we keep checking in on each other, and helping one another out.
Don't forget that the tax return deadline is approaching, so if you haven't sent us your records yet then please do so we can prepare your tax return in good time before the 31st January deadline.
As always, we are here to help you if you need us.
Margaret
Written by
Margaret Scarrott FCCA BIAC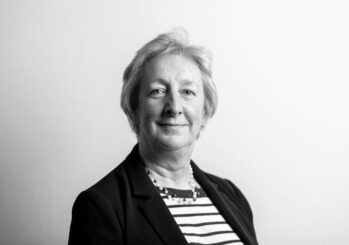 Margaret Scarrott FCCA BIAC
Director
Margaret has been in practice in the South West for over 20 years after qualifying as a Certified Chartered Accountant in London. Margaret is frequently called upon to help with partnership capital tax planning and family business reorganisations.
Margaret is a member of the British Institute of Agricultural Consultants and has been a member of the CLA National Taxation Committee, the Somerset CLA Committee, Cannington College Corporation and the Bath & West Conference Committee in the past. Margaret farms with her husband on the Somerset and Devon border. She is a keen supporter of Young Farmers and is a club leader and is on the advisory of Honiton YFC. Entertaining family and friends takes up much of Margaret's spare time.