The Annual Investment Allowance (AIA) allows full tax relief in the year of investment on qualifying capital expenditure that may have otherwise received relief at 6% or 18% per annum.
From 1 January 2019 the annual limit for the Annual Investment Allowance was increased from £200,000 to £1,000,000. The increased limit was intended to be temporary until 31 December 2020, when it would revert to £200,000.
In November 2020, following our Autumn/Winter newsletter, the government announced that the increased annual limit of £1,000,000 would remain until 1 January 2022.
This increased Annual Investment Allowance gives business owners encouragement to invest in their plant and machinery whilst the increased limit still applies to maximise the 100% tax relief that may be restricted in future years.
Rosie covers the importance of this relief in her year-end tax planning article, and it is worth bearing in mind if you are planning large capital expenditure in the coming year.
Written by
Danny Henville ACCA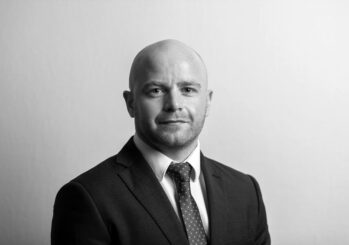 Danny Henville ACCA
Tax Adviser
Danny joined Evolution ABS in June 2011 as a trainee studying towards his AAT qualification. Once he had completed these studies he stayed with the firm to complete his ACCA qualification, passing his final exams and becoming a full member in 2016. Not content at stopping there, Danny is now studying for the Chartered Tax Advisor qualification.
When Danny isn't studying, his spare time is spent mountain biking around hills in the South West.