Grazing Agreements - The Charnley Case
Tax legislation is designed to support the economy and encourage, or discourage, certain behaviours. Generally speaking, reliefs are available for activities that help the economy whilst anti avoidance legislation discourages activities that could damage the economy.
Valuable Capital Gains Tax and Inheritance Tax reliefs are therefore available for trading businesses, and the assets used therein, which typically contribute to the economy. They are often restricted for investment activities, such as letting property.
A landowner with grazing agreements falls between a farmer carrying out his own farming trade and a landlord letting land to a farmer for use in their trade. It is therefore unclear whether certain tax reliefs should apply.
The recent Charnley case considered the availability of Agricultural Property Relief (APR) and Business Property Relief (BPR) from Inheritance Tax in respect of a farm subject to grazing agreements. The tribunal concluded that, in this case, the deceased's activities "were those of a farmer, working an active farm" rather than the activities of a landlord. APR was therefore allowed on the modest farmhouse and BPR, as well as APR, was allowed on the land and buildings on the basis that the business was of a mainly trading nature.
It would be dangerous to interpret this decision as grazing arrangements will allow entitlement to tax reliefs in all situations. It is extremely important to consider the facts and circumstances of each case as these will determine whether the reliefs should apply.
In the Charnley case the deceased, Mr Gill, had historically operated a larger scale commercial mixed farm. As he got older and found the administrative burden of livestock passports, for example, too cumbersome he ceased farming his own livestock and entered into grazing agreements with local farmers.
Despite the actual agreements suggesting that Mr Gill was more akin to a landlord, the tribunal considered what actually happened in practice. The primary grazier, Mr Blacklidge, gave evidence explaining the activities that Mr Gill carried out. These included fixing fences and hedges, digging out and clearing ditches, harrowing, rolling, topping, reseeding, checking stock daily and moving stock. Mr Blacklidge described Mr Gill as "farming his land using my stock", he was "the boots on the ground" and the "director of operations".
Mr Gill's activities were considered to amount to more than those of a landlord and relief was allowed. The outcome of this case is hugely positive for the farming community, particularly those looking to scale back farming in their later years, but what actually happens on the farm day-to-day is of paramount importance to maintain access to the reliefs available.
Written by
Victoria Paley ACA CTA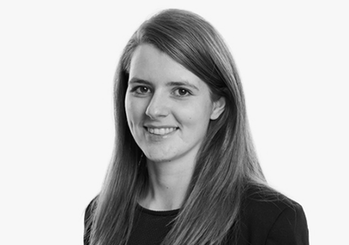 Victoria Paley ACA CTA
Senior Tax Manager
Victoria joined the practice in July 2019 having worked in accountancy and tax in the rural sector since 2010. As a Chartered Accountant and Chartered Tax Adviser Victoria spends most of her time advising family farming businesses on Capital Gains Tax and Inheritance Tax matters primarily in relation to succession planning and capital transactions.