Considering A Joint Venture
Joint ventures are being considered more widely and can enable succession, improve efficiency or aid entry into farming.
New Zealand leads the way with their share farming opportunities. The attitude in the UK differs somewhat to that in New Zealand as farms here are held for many generations often being very effective planning tools for both Capital Gains Tax and Inheritance Tax reliefs. A joint venture may be a way for the landowner to retain reliefs yet do less work on a day to day basis and for a non-landowner to use their technical skills and others assets to their mutual benefit.
Joint ventures can be used to meet personal and business objectives and, if used well, playing to the strengths of all those involved can be a recipe for success. However, this is not a given and if they are not fair, meeting everyone's goals, however well worded the agreement may be, they are not likely to work.
The term joint venture means a business arrangement in which two or more parties agree to pool their resources for the purpose of accomplishing a specific task. Both share farming and contract farming are joint ventures but it can also mean sharing equipment or land.
The key to all joint ventures is to collectively consider everyone's objectives and attitudes in respect of:
Risk and rewards – seeking either a secure income or seeking a higher return, accepting increased risk
Control and influence – retaining all control or relinquishing some control
Administrative burden – reducing/sharing the red tape burden
Decision making – operational vs strategic – dealing with the day to day team on the ground differs to taking a higher level approach to the long term aims of the business
Together with considering everyone's motivation, joint ventures are based on what each party is offering:
Skills
Labour & time
Machinery
Finance
Land or access to tenanted land
A joint venture can take a number of forms:
On one hand, a farmer has complete control over the land, taking all of the risks, whilst receiving all of the rewards. Although it can be time consuming, with potentially large capital requirements, from a tax perspective a farmer has an agricultural trading status and should be eligible for all of the associated tax benefits and reliefs.
On the other hand, a landlord has little control over the land but their financial risk is minimised, assuming they have good tenants, receiving a safe, fixed return. Some of the landlord's time may have been released, but both the Income Tax and capital tax positions are less efficient. The right tenant with the skills and capital is required and a house may need to be provided for them.
A joint venture agreement sits somewhere in the middle, somewhere between having full control over the farm as the farmer, or little control over the farm as the landlord. There is no set formula and each agreement will be unique to the individuals involved. A joint venture can be as little as an agreement for a fixed fee with a contractor to undertake specific tasks, to a full equal partnership between all those involved. The key is that it has to work for both parties in order for it to be sustainable and most importantly there needs to be trust.
Joint ventures can:
Enable landowners to continue farming whilst stepping back from the day to day work
Create economies of scale - e.g. use of a contract farming agreement whereby a forager is utilised over the area it is capable of rather than just the acreage of one farm.
Break down barriers for new entrants - whether that be capital requirement or the opportunity of economies of scale in order to make a business finically sound.
Facilitate succession by granting the next generation control, but in a well-managed environment
It is also important to ensure that both parties are still in a position to achieve longer term goals and recognise those goals so that they can be met, for example, if the long term plan is to sell the farm rather than to pass it on to the next generation, the structure may differ.
The key is to ensure everything is considered, ranging from where each party's real passion lies, to what they want long term and the tax implications of the plan. Changing the potential trading status may impact the shorter term Income Tax and VAT position as well as impacting the longer term capital tax reliefs. Many forget that Income Tax could be up to 45% of taxable profits but Inheritance Tax can be 40% of net worth.
The future is bright but challenging and we would encourage everyone to consider the opportunities available and collaborative farming may be one of these.
Written by
Kate Bell (née Bailey) BA(Hons) ACA ACCA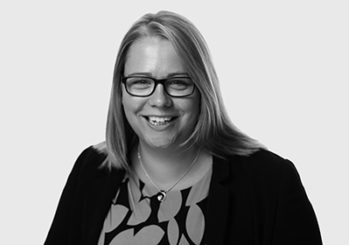 Kate Bell (née Bailey) BA(Hons) ACA ACCA
Director
Kate joined Evolution ABS in March 2016 having moved from another South West based firm where she was Senior Manager of their Agricultural team. Kate was appointed director in May 2018 and specialises in more than accountancy and tax, offering proactive business planning and advice to a range of rural entities.
Kate holds a number of other voluntary positions including Treasurer of Somerset YFC, Secretary of the Somerset branch of the Centre of Management in Agriculture and committee member of the Somerset and Dorset Branch of the Agricultural Law Association, just to name a few!
Kate loves nothing more than to spend her weekends helping on her husband's farm but since joining the team has been converted to cycling as well!