Residential Property Gains - Think About Them Earlier!
Those planning on disposing of residential properties should be mindful that the reporting requirements and tax payment date is changing.
As announced in the 2015 Autumn Statement, residential property gains realised by an individual on or after 6 April 2020 will have to be reported to HMRC within 30 days of the completion date, with a tax payment on account due at the same time. This differs significantly from the current system, whereby you report the disposal on your tax return and pay the tax by 31 January following the end of the tax year. The tax payment could therefore fall due up to 22 months after the disposal took place.
Let us explore how this could impact a typical scenario by way of an illustration:
Having worked hard for many years, Robert and Sue have accumulated savings and investments with which to fund their retirement. They are considering stepping back from the business to allow their daughter, Rachel, to take over. As well as practical succession planning, they are also considering their exposure to Inheritance Tax and decide that it is a sensible time to pass down the holiday letting business, as well as some of the farming assets.
Robert and Sue's holiday lets currently qualify for Entrepreneurs' Relief from Capital Gains Tax. They agree with Rachel that it would be sensible to take advantage of this relief and the low 10% tax rate. They would prefer to do this rather than claim Holdover Relief and defer the gain as it may come back in to charge in future when relief may not be available or the rate of tax could be significantly higher.
Over a number of years the holiday lets were converted from traditional buildings, which were inherited from Robert's parents as part of the whole farm. It is therefore not immediately clear what the base cost of the holiday let complex is, meaning that the tax liability cannot yet be calculated.
From 6 April 2020, Robert and Sue will have only 30 days from the completion of the transfer to Rachel to report the gain and make a payment on account of the tax liability. It would therefore be sensible for Robert and Sue to better understand the tax implications of making the transfer before it is undertaken as there will be only 30 days to consider this after the transfer completes.
Furthermore, when computing the payment on account, transactions that will take place later in the tax year are ignored, which is particularly relevant if there could be losses realised:
Sue has a number of shareholdings within her investment portfolio that are currently valued at less than what she paid for them. If Sue were to crystallise those losses by selling the shares and reinvesting in others, something carried out by most investment managers on a routine basis, they could be used to reduce the payment on account due in respect of the transfer to Rachel. If Sue realises those losses after the transfer to Rachel, they will not be reflected in the payment on account.
In summary, although not a significant change on first glance, there will now be even greater need for proactive planning ahead of implementing any asset transfers, to ensure that gains can be computed and tax payments managed prior to the new 30 day reporting deadline.
The content of this article is for general information only and does not constitute tax advice. It should not be relied upon and action which could affect your business should not be taken without appropriate professional advice.

Written by
Dan Knight ACA CTA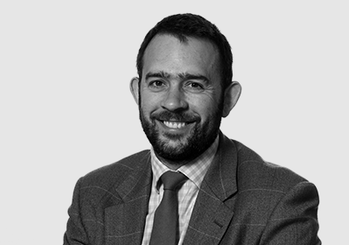 Dan Knight ACA CTA
Director
Dan joined the practice in 2019 having previously worked for a regional firm culminating as Head of Rural Tax.
Having grown up on a dairy farm on the Dorset/Somerset border, Dan spent a number of years working in agriculture before becoming a Chartered Accountant and a Chartered Tax Adviser. Harnessing both his practical and professional experience, Dan has spent the last decade advising farming businesses across the region on a wide range of issues.
Passionate about his work, Dan specialises in succession planning and restructuring, helping farming families to implement change, accomplish their ambition and enhance the legacy for future generations.
Dan is a keen shot in the field or facing the trap and thoroughly enjoys supporting his young son on the football field.