Payroll Update - Are You Aware of Your Enrolment Responsibilities as an Employer?
Payroll re-enrolment and re-declaration
Every three years employers are required to complete a re-enrolment and re-declaration process for auto enrolment pension schemes on your payroll. You are required to reassess any employees that have left the pension scheme, and if they are classified as an eligible jobholder they should be put back into the pension scheme. An eligible jobholder is someone who earns over £10,000 per year (2019/20) and is aged between 22 and state pension age. Following re-enrolling your staff into the pension scheme you will need to inform them that you have done so.
After you have completed the re-enrolment process you are required to complete a re-declaration of compliance. This is on the Pensions Regulator website and is very similar to the declaration of compliance which you will have originally submitted on your automatic enrolment staging date. The re-declaration of compliance needs to be submitted to the Pensions Regulator within 5 months of the third anniversary of your staging date.
Payroll Software
As the use of cloud software is increasing it is useful to know that the majority of the cloud accounting systems also offer a payroll package. These can be very quick and easy to use and have benefits. You can connect directly to your book keeping package therefore posting the payments for each pay period. Also many offer electronic timesheets and payslips which mean that employees send their information direct to the payroll system for you to approve and process and you can email payslips direct to the employees.
The content of this article is for general information only and does not constitute tax advice. It should not be relied upon and action which could affect your business should not be taken without appropriate professional advice.

Written by
Alice Gay ACCA ACIPP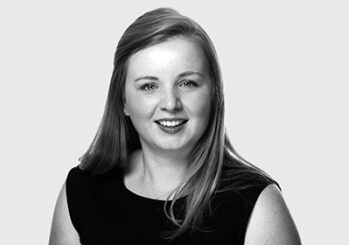 Alice Gay ACCA ACIPP
Manager
Alice joined Evolution ABS in July 2013 after completing her A Levels at the Woodroffe School. She has completed her AAT with Richard Huish College, and was nominated for higher apprentice of the year in Somerset and finished in the top 3. Alice has passed all of her ACCA exams and officially qualified in May 2018, since this, Alice has now completed her Payroll Technician Certificate and oversees our payroll department.
In her spare time she is an active member of Axminster Young Farmers, and enjoys riding her horse and walking her dog. She lives at home with her family who have a dairy farm in East Devon and enjoys being outside in the countryside whenever possible.