By the time you read this, all VAT registered businesses with a turnover over the £85,000 limit, should have submitted their first VAT return under the new MTD regime.
Over the summer months, we have been assisting a number of our clients with the initial set up of their new MTD software. Whether it is a completely new package to them, an upgrade or setting up of a bridging software to run alongside an existing spreadsheet, there is always someone here in the office who is willing to help if any problems arise!
We are also finding that a number of our clients are looking to produce more meaningful reports from their software rather than using it purely to be compliant. Whether this is including budgeted figures from independent cash flows or producing management accounts at the touch of a button. We are always happy to assist with setting these up so you are getting the most from the information you are putting in.
The content of this article is for general information only and does not constitute tax advice. It should not be relied upon and action which could affect your business should not be taken without appropriate professional advice.

Written by
Lisa Sampson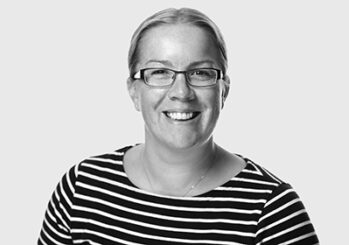 Lisa has worked with Margaret since 2002 and having had 2 children, now works part time. Lisa has a wealth of experience and knowledge and oversees our bookkeeping services. Lisa can be contacted in the office on Monday, Tuesday and Friday.
Outside of work Lisa enjoys horse riding and point-to-point racing.