Consider Having a Furnished Holiday Let
A furnished holiday let (FHL) can maximise the potential of a property to provide valuable other income from a diversified activity. However, it does require a lot more work than a longer-term let would, so why may you welcome the extra hassle?
Income Tax
Over recent years many Income Tax rules have been introduced on rental income, including restrictions on the deductibility of finance costs and the removal of the wear and tear allowance. To date, qualifying FHLs have escaped any such rules as these are deemed to be a trade rather than investment properties for Income Tax purposes.
To be a qualifying FHL with HMRC then the following conditions must be satisfied each year to the property must be:
Available for commercial letting as holiday accommodation to the public for at least 210 days
Actually commercially let out for at least 105 days
Not let for periods of more than 31 days to the same occupant which amount to more than 155 days.
Certain conditions can be averaged over tax years or multiple FHLs.
As well as missing some of the tax restrictions mentioned above the income is 'earned income' for pension purposes, increasing the potential advantageous pension contributions.
Finally, Capital Allowances can be claimed on qualifying furniture and fixtures within a FHL. These can include kitchen and bathroom fittings, internal electrics, heating and plumbing, meaning that the cost of kitting out the property may be deductible from your taxable income.
Also because it is a business the profits can be split between the business owners in reasonable proportions rather than just divided in line with the ownership of the property.
Capital Gains Tax
Although careful planning is needed, there can be some very appealing Capital Gains Tax (CGT) reliefs when it comes to passing on or selling the property business. These include:
Entrepreneurs' Relief (ER) - The attractive 10% ER tax rate (as opposed to 18/28% CGT tax rate) requires a lot of planning around both the disposal and the taxpayer for a minimum of 12 months before the date of disposal.
Rollover Relief – Allowing the reinvestment of proceeds into another qualifying business asset with no CGT payable at the time.
Holdover Relief – A deferral of the Capital Gain enabling the property business to be passed to children without paying CGT on the split facilitating succession planning.
Inheritance Tax
Unfortunately, I have almost run out of all of the good news. Although there are cases whereby HMRC has considered FHLs as trading businesses and therefore qualifying for Business Property Relief potentially at 100%, these are particular cases. When it comes to IHT, it is often hard to prove that the activities undertaken are sufficient for the FHL to be deemed a trading business. HMRC has been stringent on this relief but ensuring you offer services, should aid your case. Such services would include: the provision of welcome hampers, optional meals/catering, laundry and cleaning services and advising on and arranging activities.
Other consideration
FHL income is vatable and therefore if the business is undertaken as part of VAT registered business VAT will need to be charged on all income. VAT could lead to you being 20% more expensive than competitors but will allow you to reclaim VAT on any inputs.
Consideration should be given to the business structure in which the FHL business will trade as this will impact all of the taxes listed above and is essential to get it correct from the beginning.
Although FHLs have some tax advantages, it is important to consider the viability of FHLs, taking into account factors such as location, competition and running costs.
Please do get in touch to discuss how it could work and the tax implications.
The content of this article is for general information only and does not constitute tax advice. It should not be relied upon and action which could affect your business should not be taken without appropriate professional advice.

Written by
Kate Bell (née Bailey) BA(Hons) ACA ACCA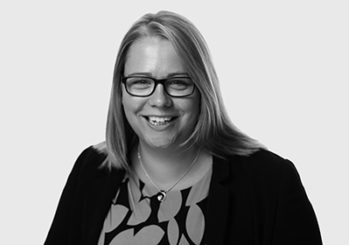 Kate Bell (née Bailey) BA(Hons) ACA ACCA
Director
Kate joined Evolution ABS in March 2016 having moved from another South West based firm where she was Senior Manager of their Agricultural team. Kate was appointed director in May 2018 and specialises in more than accountancy and tax, offering proactive business planning and advice to a range of rural entities.
Kate holds a number of other voluntary positions including Treasurer of Somerset YFC, Secretary of the Somerset branch of the Centre of Management in Agriculture and committee member of the Somerset and Dorset Branch of the Agricultural Law Association, just to name a few!
Kate loves nothing more than to spend her weekends helping on her husband's farm but since joining the team has been converted to cycling as well!