The highlight of 10 years of Evolution ABS has to be the development that we have seen for our clients and for our team. Rural family businesses have evolved as people and the industry changed and we have all seen massive technology changes to improve efficiency. Working with businesses over a long time and helping families through a period of change and getting a positive outcome is undoubtedly a high point for us all.
I am immensely proud of what we have achieved as a team over the last 10 years, who we have trained and have grown with us. As well as helping our clients, we have developed and grown our staff. Over the 10 years, 9 of our trainees have qualified as Chartered Certified Accountants (which is the equivalent to a masters degree) and many more qualified for level 4 accountancy and business qualifications as well.
The next 10 years are equally exciting – we see technology developing in many ways bringing further opportunity to add value to businesses at a higher level. The changes that are happening in the industry will be challenging but will also bring opportunities for strong dynamic businesses – I find it fascinating and can't wait for the next chapter!
Written by
Margaret Scarrott FCCA BIAC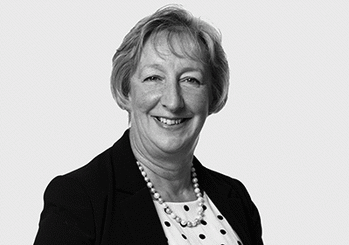 Margaret Scarrott FCCA BIAC
Director
Margaret has been in practice in the South West for over 20 years after qualifying as a Certified Chartered Accountant in London. Margaret is frequently called upon to help with partnership capital tax planning and family business reorganisations.
Margaret is a member of the British Institute of Agricultural Consultants and has been a member of the CLA National Taxation Committee, the Somerset CLA Committee, Cannington College Corporation and the Bath & West Conference Committee in the past. Margaret farms with her husband on the Somerset and Devon border. She is a keen supporter of Young Farmers and is a club leader and is on the advisory of Honiton YFC. Entertaining family and friends takes up much of Margaret's spare time.