What A Week! - Evolution ABS Appoints New Director
No week will compare for Kate Bailey, newly appointed director at Evolution ABS Limited.
Kate was promoted to director with effect from 1 May 2018 within a week of turning 30 and, to her great surprise, also becoming engaged to her long term partner Stewart Bell.
Kate is "living on cloud nine" at the moment, "I am delighted to join Margaret Scarrott as Director working with a fantastic team to deliver quality and timely advice to our clients. I look forward to growing the team and assisting the business as we continue to move forward together with planning a wedding of course!"
Qualifying with the ICAEW in May 2012, having completed a Dual honours degree in Business and Finance at Keele University, Kate grew up on her parents farm in Warwickshire before moving to Somerset in 2009 to persue her dream of being a rural accountant.
Kate has a busy life with a sociable group of friends, standing on a number of committees include the CMA, ALA and Young Farmers together with helping on the home farm and working incredibly hard assisting families understand their businesses and driving to meet both personal and business aims. Her personality allows Kate to offer tailored advice to clients in a manner which is easily understood.
Margaret Scarrott, founder of Evolution ABS says "Kate is a great asset to our firm and it is going to be exciting going forward for all of us".
Written by
Ellie Hammett ACCA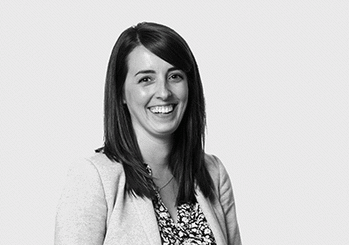 Ellie Hammett ACCA
Manager
Ellie started with Evolution ABS in April 2010, gained her AAT qualification in September 2012 and fully qualified as a Chartered Certified accountant in December 2015. Ellie now manages a portfolio of mainly agricultural clients. Ellie works part time and is in the office on Monday - Thursday.
Ellie grew up on her parents' dairy farm in Dorset, before moving to Devon in 1998. She now lives with her husband on his family beef and sheep farm in East Devon.
In her spare time, Ellie enjoys helping out on the farm (although not so much the night time lambing) and used to be an active member of Whimple and Broadclyst Young Farmers Club, competing in speaking competitions, drama and showing stock.