Use your Capital Gains Tax Exemptions
Looking to sell or gift assets? It is important to consider the Capital Gains Tax (CGT) consequences, unless gifting to your spouse, which is wholly exempt of tax.
Gift Hold-Over Relief
If you have a Furnished Holiday Let (FHL) or other business asset, you are able to gift this away with no tax by making a joint claim for 'Gift Hold-Over Relief'. This will not eliminate the gain but defer it until the recipient sells the asset when the gain will be calculated using the historical base cost of the asset. However, if the recipient uses the FHL as their home they would eliminate the gain and sell it tax free.
Please remember that HMRC's starting point is that FHLs do not qualify for Business Property Relief for IHT and therefore could be chargeable at 40% in your estate depending on your other assets.
Annual Exemptions
You could choose to gift assets, including those not qualifying for Gift Hold-Over Relief such as investment properties, over a number of years to utilise your Annual Exemption (AE) of £11,700 for 2018/19 tax year. The recipient will receive their proportion of the property at open market value reducing any future gains.
Principle Private Residence Relief
This is the relief that means you can sell your home tax free. However, if you required to live in job related accommodation, for example a herdsman's cottage, you can elect another property, including investment properties, as your Principle Private Residence. If you are eligible for the election for the whole period of ownership the sale of the investment property could be tax free.
Letting Relief
This is a valuable relief that reduces CGT liability when selling an investment property which you have also used as your only or main residence. The gain, not covered by your Private Residence Relief (PRR), will attract lettings relief to match the PRR relief, capped at £40,000. This relief is planned to be abolished from April 2020 (currently under consultation) and is worth up to £11,200 of tax, so if you are thinking of selling or gifting qualifying properties consider doing this in the next 2 years.
The content of this article is for general information only and does not constitute tax advice. It should not be relied upon and action which could affect your business should not be taken without appropriate professional advice.

Written by
Rosie Bennett ACCA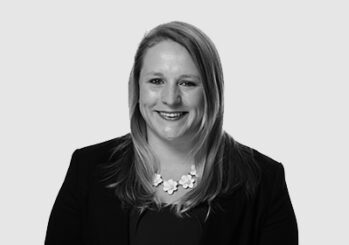 Rosie Bennett ACCA
Chartered Certified Accountant
Rosie joined Evolution ABS in 2012 and has recently completed her ACCA qualification. Rosie is now continuing her studies by sitting her Chartered Tax Exams.
Rosie lives on her family dairy farm, where she enjoys helping out in her free time. She also is involved with Honiton Young Farmers and is very passionate about showing cattle.