Resilience in Bumpy Times
We are all tired of Brexit but we need to consider the effect that it will have on our businesses and ensure that we are ready for change and turbulence. Here are just a few ideas to think about:
Have a positive relationship with your bankers and find out what they want and keep them informed and on side.
Ensure that your loans are structured so that you will be able to deal with repayments if profits fall – Take loans over a longer term, re-finance existing loans over a longer term or interest only, put capital expenditure on loan or HP rather than overdraft, add headroom in overdraft facilities while results are looking healthier. Ensure all partners are happy with the changes.
Benchmark and seek help from consultants to get your performance into the top 25% to protect profitability as far as you can.
Consider diversification or realising capital while the property market remains bouyant.
Have those discussions on succession/retirement plans and ensure that there will be no tax or surprise commitments on the death/retirement of one of the partners.
Look at contracts for your major output and input costs & try to get certainty from forward contracts at known prices. Also consider carrying slightly more stock of imported materials key to your business through the Brexit period to deal with a possible slowdown in the delivery periods.
Delay capital projects until the financial outcome is more certain.
The content of this article is for general information only and does not constitute tax advice. It should not be relied upon and action which could affect your business should not be taken without appropriate professional advice.
Written by
Margaret Scarrott FCCA BIAC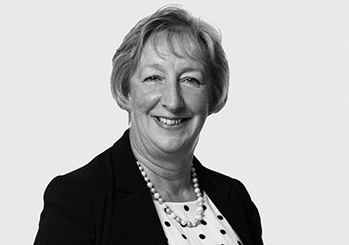 Margaret Scarrott FCCA BIAC
Director
Margaret has been in practice in the South West for over 20 years after qualifying as a Certified Chartered Accountant in London. Margaret is frequently called upon to help with partnership capital tax planning and family business reorganisations.
Margaret is a member of the British Institute of Agricultural Consultants and has been a member of the CLA National Taxation Committee, the Somerset CLA Committee, Cannington College Corporation and the Bath & West Conference Committee in the past. Margaret farms with her husband on the Somerset and Devon border. She is a keen supporter of Young Farmers and is a club leader and is on the advisory of Honiton YFC. Entertaining family and friends takes up much of Margaret's spare time.