Are you in need of new machinery? If you are then please ensure that you have considered the timing of your purchase to maximise the tax relief.
From 1st January 2019 the Annual Investment Allowance (AIA), the amount of qualifying expenditure which can gain 100% relief against your taxable profit, increased from £200,000 to £1m – great news if you need to invest in new plant and machinery. However there are a few things to watch out for:
The increase is only temporary for 2 years, so plan now for the future
If your year end is not 31st December then the allowances will be apportioned over the period e.g. a 31st March year end will have:

General AIA restrictions include the following:
Assets purchased under hire purchase only qualify when they are delivered and brought into use e.g. if on HP a Forager must be used before the allowances can be claimed, this restriction doesn't apply if purchased using a loan.
Partnerships with a corporate partner cannot claim AIAs
Multiple companies under common control or multiple businesses in similar trades and trade premises, under common control must share one AIA.
Also remember that Capital Allowances are available for new works such as kitchens, bathrooms and fixtures & fittings within Furnished Holiday Lets and farmers works cottages, but not in investment properties.
Finally, the new Structure and Buildings Allowance was announced in the latest budget, giving relief over 50 years on construction entered into on or after 29th October 2018.
The content of this article is for general information only and does not constitute tax advice. It should not be relied upon and action which could affect your business should not be taken without appropriate professional advice.

Written by
Kate Bell (née Bailey) BA(Hons) ACA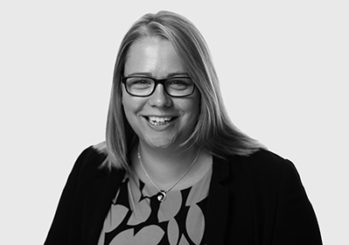 Kate Bell (née Bailey) BA(Hons) ACA
Director
Kate joined Evolution ABS in March 2016 having moved from another South West based firm where she was Senior Manager of their Agricultural team. Kate was appointed director in May 2018 and specialises in more than accountancy and tax, offering proactive business planning and advice to a range of rural entities.
Kate holds a number of other voluntary positions including Treasurer of Somerset YFC, Secretary of the Somerset branch of the Centre of Management in Agriculture and committee member of the Somerset and Dorset Branch of the Agricultural Law Association, just to name a few!
Kate loves nothing more than to spend her weekends helping on her husband's farm but since joining the team has been converted to cycling as well!