Payroll Changes from April 2019
As always a number of legislative changes will take effect from the start of the new payroll year in April which you will need to be aware of and ensure that you follow.
Changes to Payslip Legislation from April 2019
From April 2019 all 'workers' are entitled to receive a payslip, a worker is anyone who has a contract to do work or services and receive money or a benefit in kind as a reward. Also, payslips now have to include the number of hours worked for employees where their pay varies depending on the number of hours worked.
Minimum Wage Increases
Minimum wage rates are set to increase to the following and it is important to ensure that all your employees are being paid these rates with effect from 1st April 2019.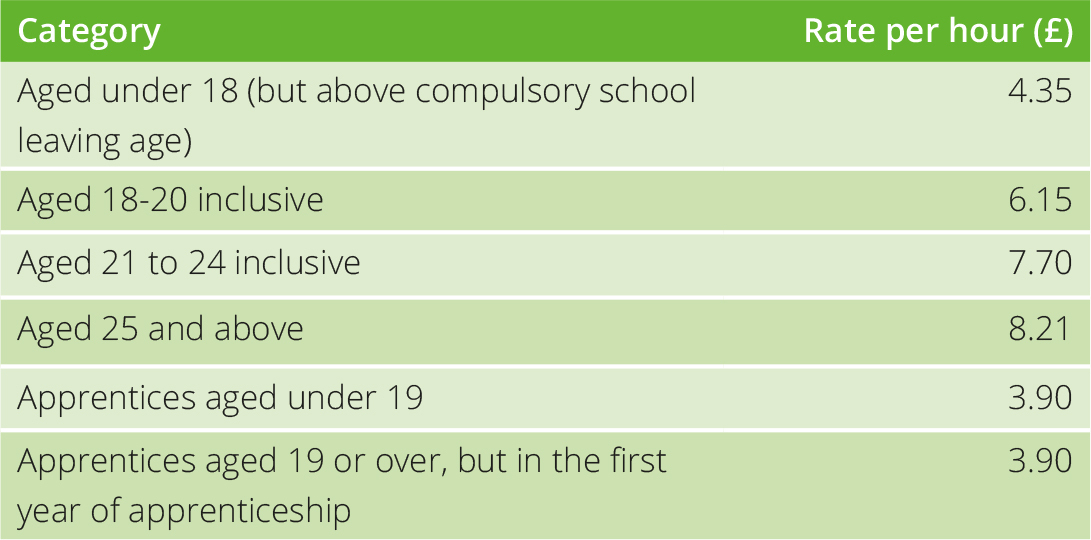 Statutory Payment Increases
Statutory payments are also expected to increase to the following rates: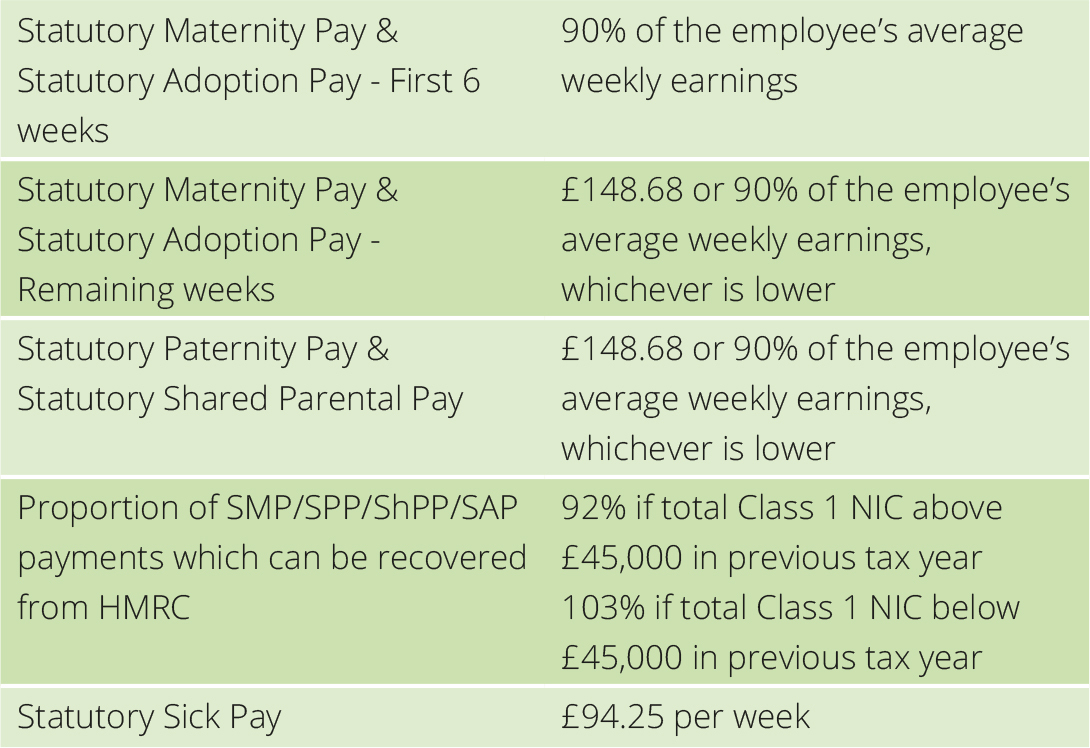 Student Loans
The thresholds for the repayment of students loans are also set to change. Please bear this in mind if you have any students on your payroll.
Automatic Enrolment Pensions
The minimum contributions for auto enrolment pensions are also increasing. The total contribution must be a minimum of 8%. Of this 8% a minimum of 3% is to be contributed by the employer and the remainder (5%) is to be deducted from the employee and made on their behalf.
Many employers will be approaching the three year anniversary of the automatic enrolment staging date. At this date you must complete re-enrolment where by you will be required to reassess your employees and re-enrol any staff who are required to be. You will then have to write to these employees to make them aware that they have been re-enrolled into the pension scheme. You will also need to complete a re-declaration of compliance with The Pensions Regulator which needs to be done within 5 months of the third anniversary of your staging date.
Payroll Year End
As always you will be required to complete and submit a payroll year end some of the key dates are as follows:
Up to 5th April – Send your final FPS/EPS of the 2018/19 tax year
From 6th April – Update your employee payroll records and tax codes
19th April – Deadline for the final 2018/19 submission
31st May – Deadline for your employees to receive their P60s
6th July – Deadline for reporting employees expenses and benefits this can either be done on your payroll software or using a P11D
19th July – Deadline for payment of Class 1A National Insurance Contributions
The content of this article is for general information only and does not constitute tax advice. It should not be relied upon and action which could affect your business should not be taken without appropriate professional advice.

Written by
Alice Gay ACCA ACIPP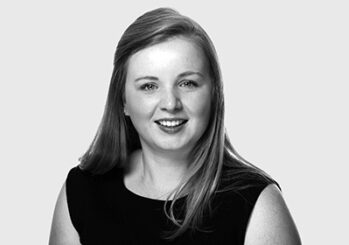 Alice Gay ACCA ACIPP
Chartered Certified Accountant
Alice joined Evolution ABS in July 2013 after completing her A Levels at the Woodroffe School. She has completed her AAT with Richard Huish College, and was nominated for higher apprentice of the year in Somerset and finished in the top 3. Alice has recently passed all of her ACCA exams and officially qualified in May 2018, since this, Alice has now completed her Payroll Technician Certificate and oversees our payroll department.
In her spare time she is an active member of Axminster Young Farmers, and enjoys riding her horse and walking her dog. She lives at home with her family who have a dairy farm in East Devon and enjoys being outside in the countryside whenever possible.