Making the Best of a Tricky Year
With a snow covered start to the Spring, and a sweltering Summer, it is no surprise that many staple farm supplies have shot up in price, with the main area of concern being the feed price. In addition, for those of you who lambed in March, the snow bought many losses, decreasing the eventual income that helps keep the bank balance on an even keel. All in all, it seemed like a bad year for farming.
The ups and downs in income and expenditure may well signify a swing in farming profitability, which is why getting your accounting records to us as early as possible could put a positive spin on a less than positive year. By preparing your accounts early we can gain an understanding of profitability and use any losses in the most tax efficient manner where possible. This would also give you an early idea of any tax liability that would be due in January 2020, which can help with cashflow planning. Accounts prepared before 31st July 2019 may also make it possible to reduce your July payment on account.
Below are some ideas to help you ensure that your accounting data is ready:
One of the most important elements of your records is your stock sheet, and one which is often forgotten about. Please ensure that you take a full stock take at your financial year end, of all livestock and deadstock, including crops in store and in the ground. BCMS records only go back 6 months, so doing your stock take early can save you a lot of time in the long run.
Ensure all of your bank accounts/loan/credit cards reconcile to your year end, and any outstanding cheques are accounted for.
Review your sales ledger for any outstanding debts, and get chasing. Make a note of any debts that are not recoverable.
Similarly, review your purchase ledger, and make sure it is a true reflection of any outstanding invoices that are yet to be paid. Write off anything that is duplicated or won't be paid at all and make a note of invoices you are still expecting e.g. contracting.
Review postings in your nominal ledger to ensure there aren't any errors, and that as much detail as possible has been included.
Ensure you include copies of invoices for capital expenditure, as well as hire purchase agreements where applicable.
The content of this article is for general information only and does not constitute tax advice. It should not be relied upon and action which could affect your business should not be taken without appropriate professional advice.
Written by
Ellie Hammett ACCA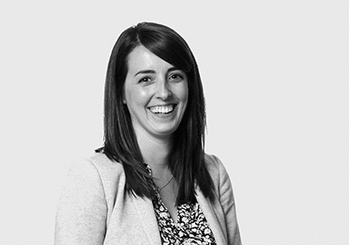 Ellie Hammett ACCA
Manager
Ellie started with Evolution ABS in April 2010, gained her AAT qualification in September 2012 and fully qualified as a Chartered Certified accountant in December 2015. Ellie now manages a portfolio of mainly agricultural clients.
Ellie grew up on her parents' dairy farm in Dorset, before moving to Devon in 1998. She now lives with her husband on his family beef and sheep farm in East Devon.
Ellie is currently on maternity leave, but in her spare time, she enjoys helping out on the farm (although not so much the night time lambing) and used to be an active member of Whimple and Broadclyst Young Farmers Club, competing in speaking competitions, drama and showing stock.