Government Relaxes Entrepreneurs' Relief Rules
Just weeks after the government's plans to tighten up the rules on the availability of entrepreneurs' relief on the sale of Alphabet shares in owner managed companies, they have backtracked following consultation with various professional bodies.
Under the proposed rules HMRC were suggesting an entrepreneurs' relief claim (which entitles capital gains to be taxed at 10%) would only be available if the selling shareholder had been beneficially entitled to at least 5% of the profits available for distribution and at least 5% of the asset value upon winding up. This caused a problem for small companies where many shareholders holding alphabet shares failed on the first test of having at least an entitlement of 5% of the distributable profits each year.
Thankfully HMRC have since amended this proposed legislation to state that they will only need to pass the test which requires shareholders to obtain a minimum of 5% of the total sale proceeds on the sale of company which can simply be stated in the shareholders agreement or articles of association.
The content of this article is for general information only and does not constitute tax advice. It should not be relied upon and action which could affect your business should not be taken without appropriate professional advice.

Written by
Callum Somers ACCA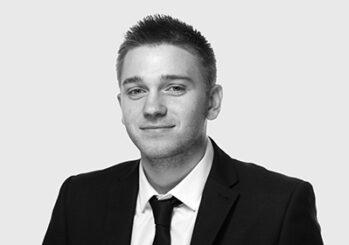 Callum Somers ACCA
Manager
Growing up on a Dairy farm in East Devon, Callum joined Evolution ABS in 2010 and qualified as a Certified Chartered Accountant in 2015. Callum looks after a wide variety of clients, helping them meet their accountancy, payroll and tax needs.
Outside of work Callum is a very keen sportsman and particularly enjoys a game of golf or playing football for his local club.